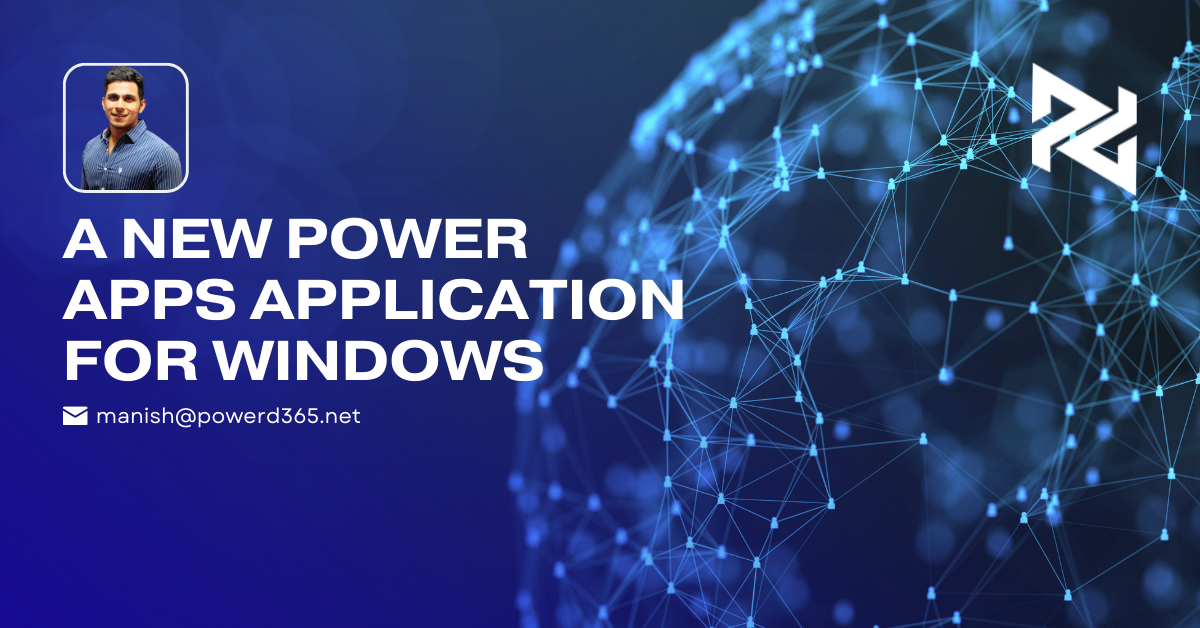 If you are looking for a convenient way to install your applications on Windows devices, you have come to the right place.
I am extremely happy to announce about the release of Power App (Preview) for Windows. Here, I will help you learn the simplest way of installing the brand new "Power Apps (preview)" from the Microsoft Store. So let us begin!
Just to summarize, with this new Power App (preview) application, you can use apps while staying offline! The brand-new application is integrated within the Windows OS and supports native Data verse as well as native device capabilities like Camera control and barcode scanner.
Explore your canvas and model-driven apps at one spot
With Power App (Preview), you will find all your apps on Windows. Whether they are model-driven or canvas Apps, they can be viewed in the Power Apps (preview) application. All you need to do is pick one and you will be done. You can always look for the app list by simply clicking on the back button.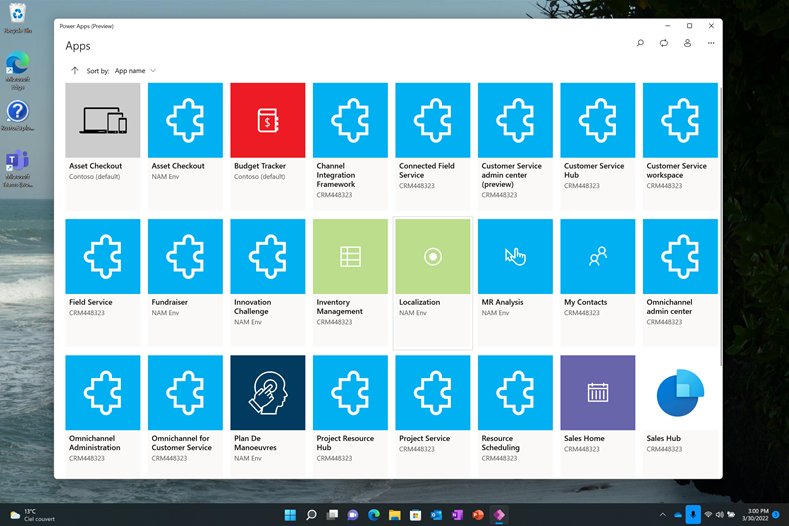 Make offline-friendly Apps
Just as I have mentioned above, with this new release, you can even use apps in offline mode. Offline mode on Windows is like how it works on Android and iOS.
If you are using a model-driven app, you can make an offline capable app by creating an offline profile. On the other hand, if you use a canvas app, you can go for the Load Date/Save Data functions in your app.
Below I have attached a very plain example of how you can implement a canvas app in offline mode while using the Native Data verse Connector.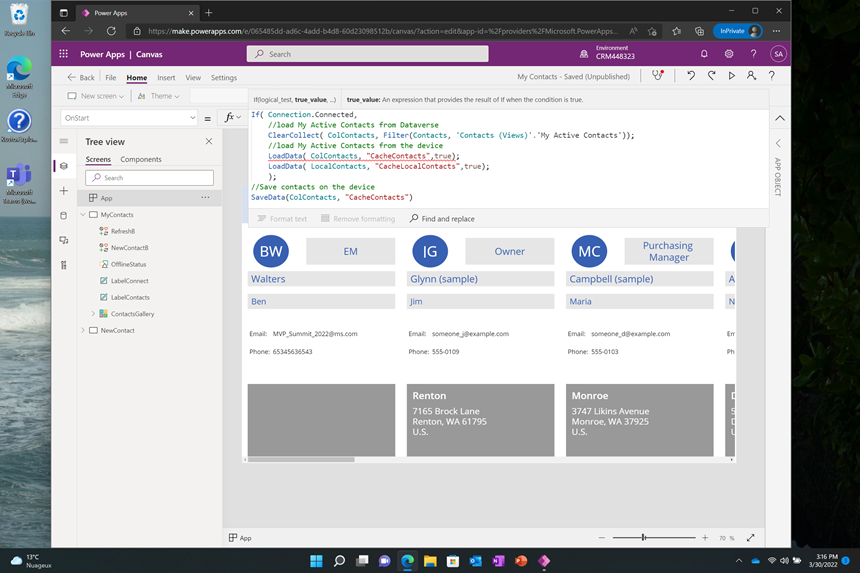 Once you learn this, you can use the app anywhere you want. Be it your basement, warehouse, or any other remote location.
Use device tools in your apps
Yes, it is true that you can use your device capabilities like Camera and microphones in your apps. There are several ways of doing it. You can take pictures to report back on an observation field. You can also use a barcode scanner, which will automatically register information from a phone app or document. Lastly, recording of meetings with customers can also be made.
So, the Power App (preview) provides these amazing features of using device capabilities. Do try them out in your apps.
Moreover, Power App preview is natively supporting Intune for application management. This is another added feature which makes it a universal Window App.
I hope I was clear above regarding PowerApps. Let me know your queries.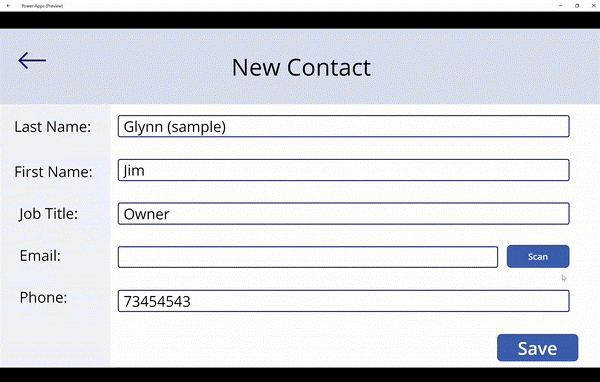 Installing the app
This Power App (preview) is available on Microsoft Store. You can install it simply like you download all other applications. Always watch out for documentation.
Upcoming features:
There is a lot more coming up to this app. Some of the examples are:
Guest access
Recent and favorite apps
Push notifications
Pin to start
TAKE AWAY
Here I hope that this small guide will help you understand all about Power App (preview). Drop down your comments in the section below and help us make this app even better.