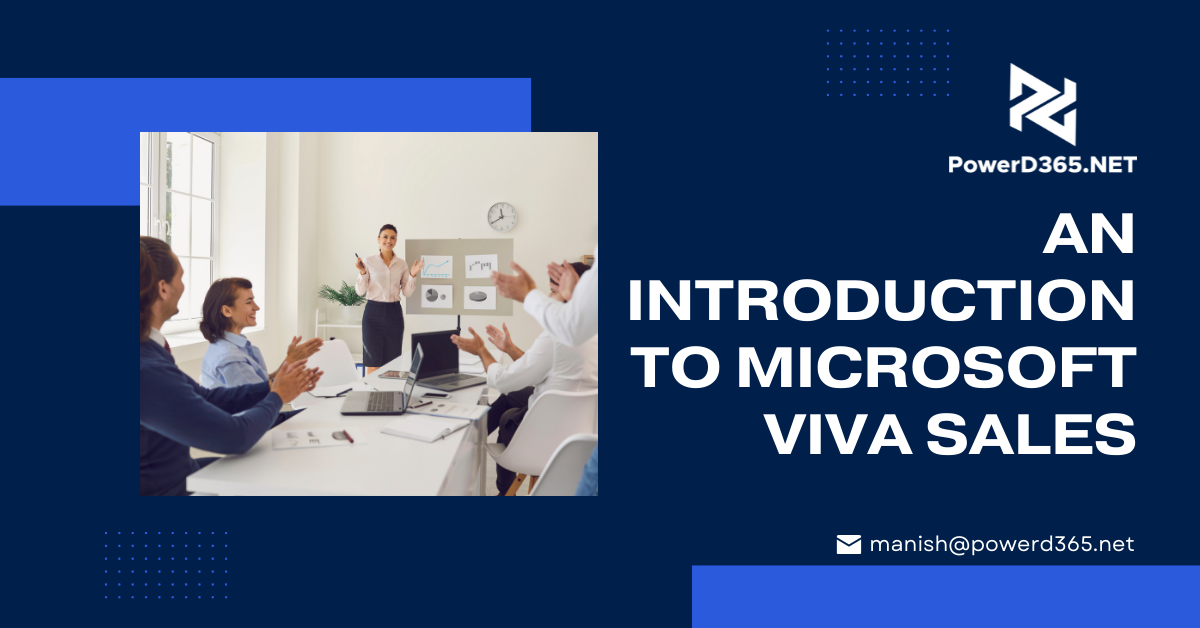 Microsoft Viva Sales is Microsoft's latest tool which helps sellers by bringing CRM, Microsoft 365, and Microsoft Teams together on one platform
What does Microsoft Viva Sales do?
The primary function of Microsoft Viva Sales is to link CRM systems (for example, Dynamics 365 and Salesforce) with Microsoft Teams and Outlook in order to prove their functionality by updating CRM records and analyzing sales meetings.
Outlook Viva Sales enhancements
Through Mail integration, Viva Sales provides an easy access to CRM data of the people particularly associated with email account.
It also gives the facility of directly updating a client's CRM record without leaving Outlook.
New contact records can also be created directly from email
Also, all the incoming and outgoing communication can be saved into CRM
Previous and coming activities of the contacts can also be monitored in Outlook
It also gives the opportunity to add notes on meetings with no sync to CRMAdd personal notes against meetings that do not sync to CRM
Teams Viva Sales enhancements
Viva Sales will automatically generate a meeting summary based on the transcription provided during the meeting that is conducted through Microsoft Teams. Along with the summary, it will also give an overview of the conversation, a list of key-words, and also details of customers' aptitude and sentiment.
The summary also includes:
people's names mentioned during the call
names of the products
some of the keywords
also, the names of brands and organisation mentioned during the the call
a list of questions asked by the sellers
questions asked by people other than the sellers during the call
 time-periods mentioned during the call.
Transcripts of calls and options for translation
Also, call playback, and compartmentalization
The sentiments detected in the conversation are categorized as positive, negative and neutral. The progress bar can be dragged to a specific point on the timeline and the call transcript can be made to automatically detect the selected point.
Ease in sharing CRM records within conversations
Cost of Viva Sales
It has a monthly cost of £30.20 per month for a single user. However, for the present users of Dynamics 365 Sales Enterprise & Dynamics 365 Sales Premium, it is free.
How can I install Viva Sales?
Viva Sales can be installed by Microsoft 365 Administrators through Appsource. Once installed users can configure Outlook and Teams and link them to the CRM of their choice and benefit from this latest development.