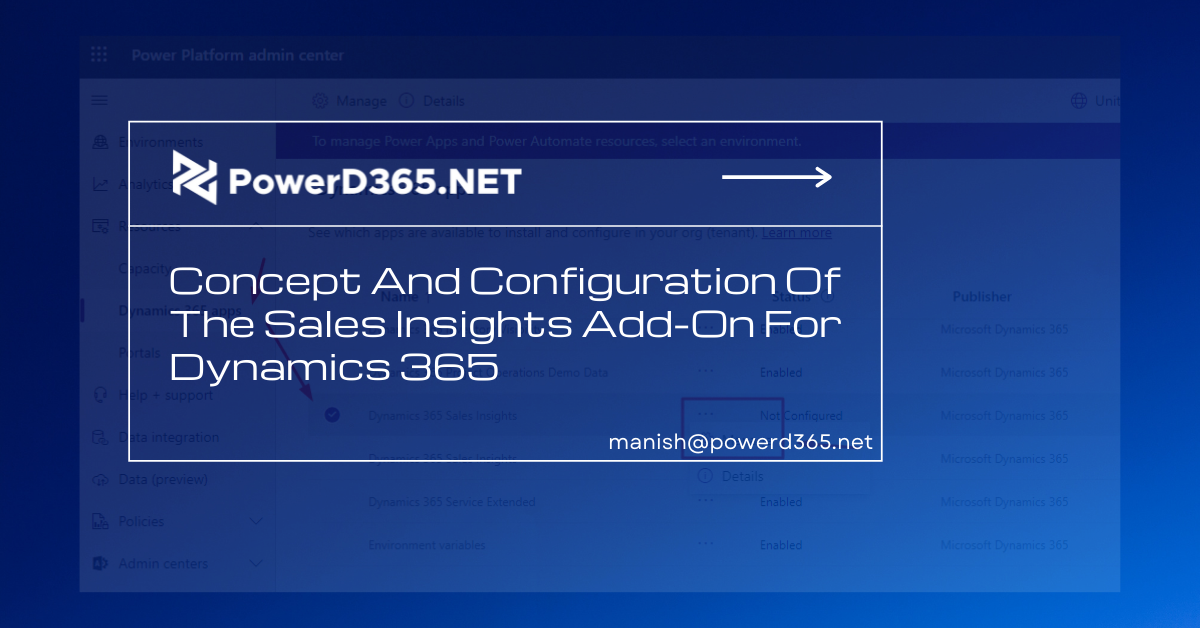 Sales Insights Add-on for Dynamics 365 Sales – Concept and Configuration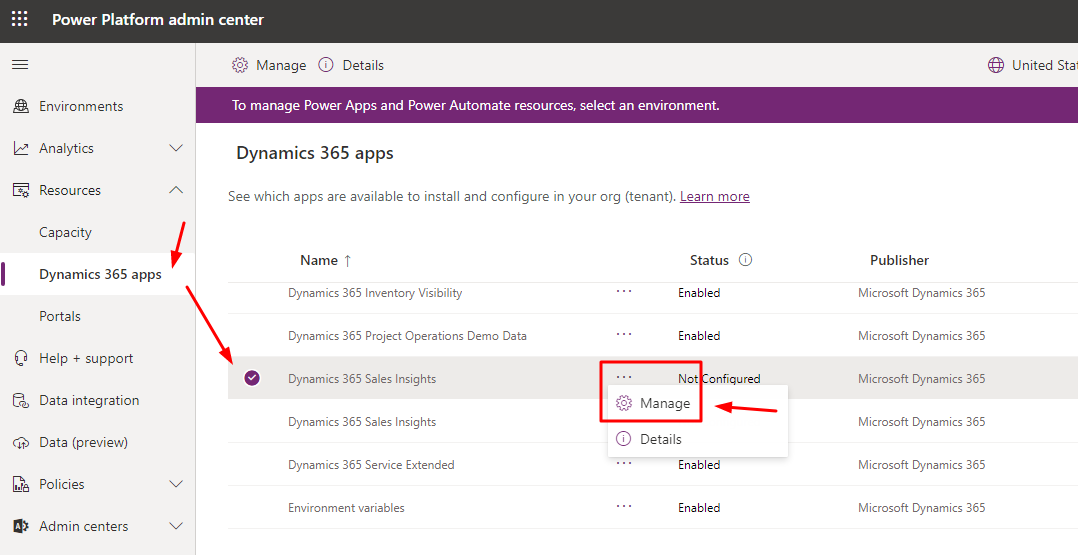 Dynamics 365 Sales Insights is a powerful add-on that enables the Sales Team to effectively use artificial intelligence concepts. It takes data from Dynamics 365 applications stored in the Dataverse and generates proactive insights based on the outcomes.
It enables us to better understand business relationships, evaluate operations in terms of previous accomplishments, and choose the best course of action with AI suggestions, which aids in the development of good customer relationships, the making of better decisions more quickly based on observations, and the close deals.
Dynamics 365 Sales Insights scores leads that will help you focus on leads that have highest likelihood to buy.
Installing Sales Insight
With Dynamics 365 Sales, Sales Insight comes with a pre-built add-on. You can utilize free features like Assistant and Auto Capture, but we must acquire a license to use premium services. You can use Sales Hub to access the "Sales Insights Settings" Sitemap Area.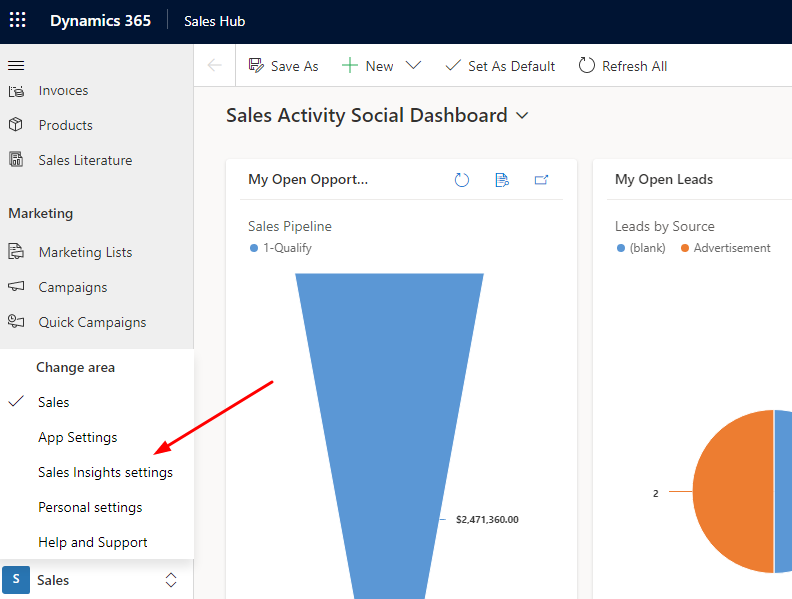 By default, you'll see a bulb icon called Assistant in the top right corner, which will provide you with suggestions if any are available.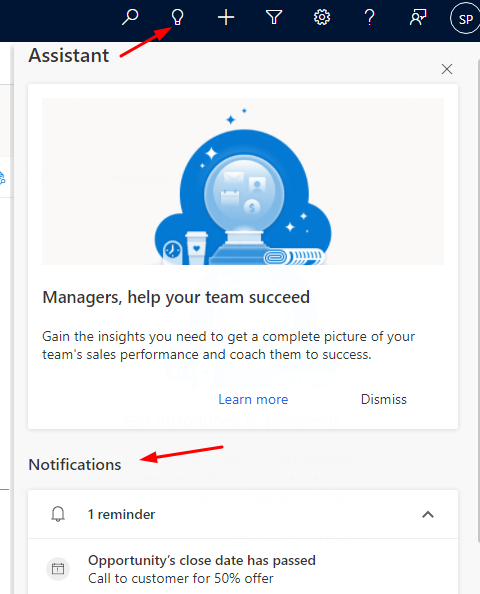 How can I set up Sales Insight?
Login to the Power Platform Admin Center using the following Link to access the Dynamics 365 apps that are available for our environment: https://admin.powerplatform.microsoft.com/resources/applications If the app has already been configured, there is no need to do it again; otherwise, search the Dynamics 365 Sales Insight app and click the more option to choose Manage.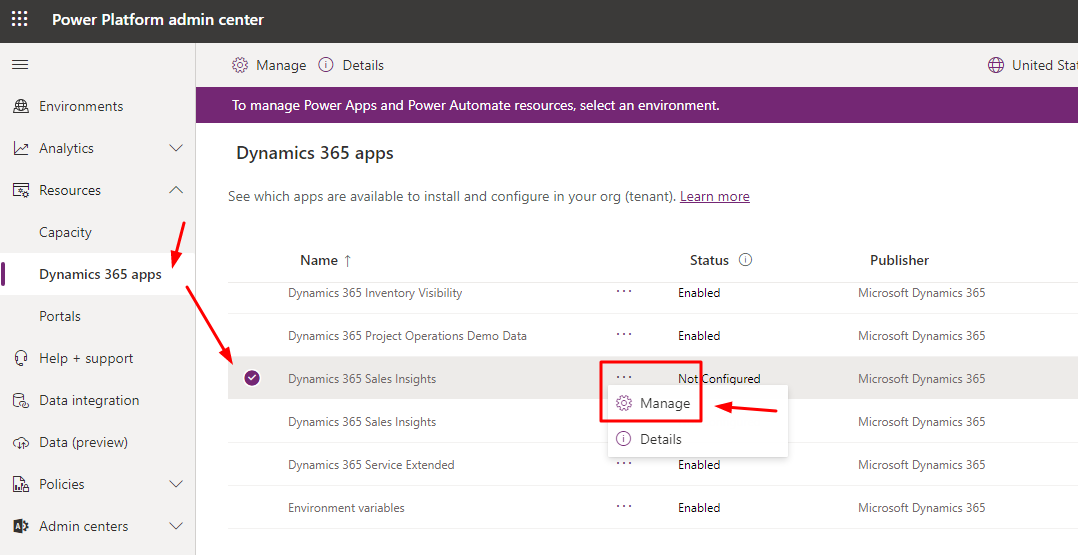 Select OK.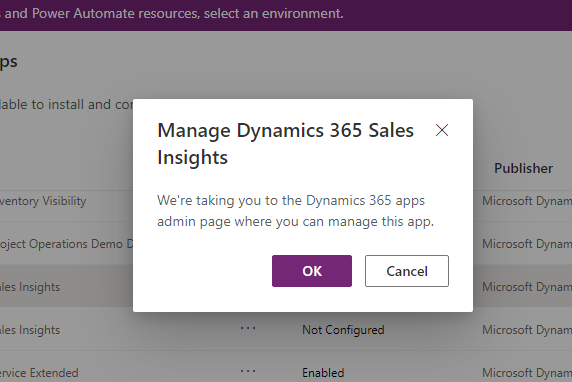 Select the environment from the dropdown menu, then check the box next to Agree and click Next.

After selecting the Continue button, a new window will appear in which you can see the Status for Dynamics 365 for Sales Insights as installation, as well as a button labelled Go to Configuration in the upper right corner of the same page.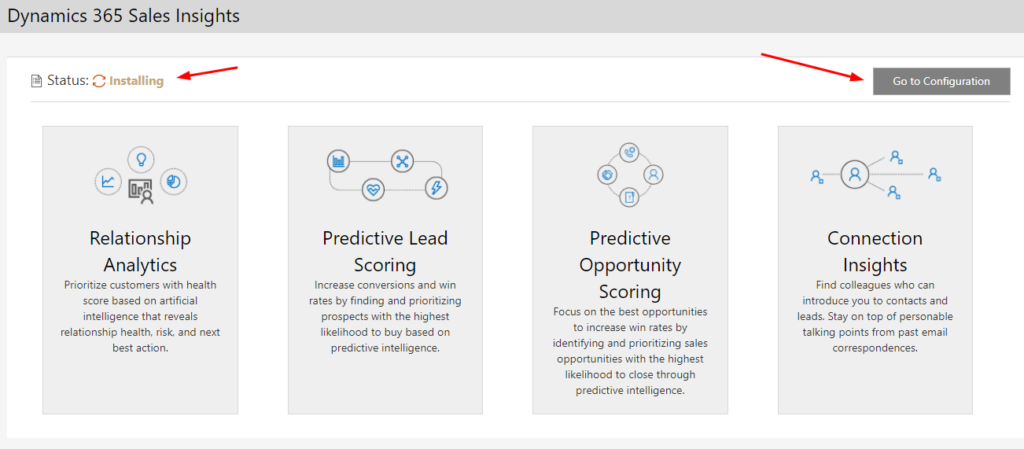 You can notice the notification below if you go to Insight Settings.

Wait a few moments for the status to change to Installation Complete, then click the Go to Configuration button to access all of the sales insight's options in a new window. To use all of the functionality of the Dynamics 365 instance, you must click the I agree button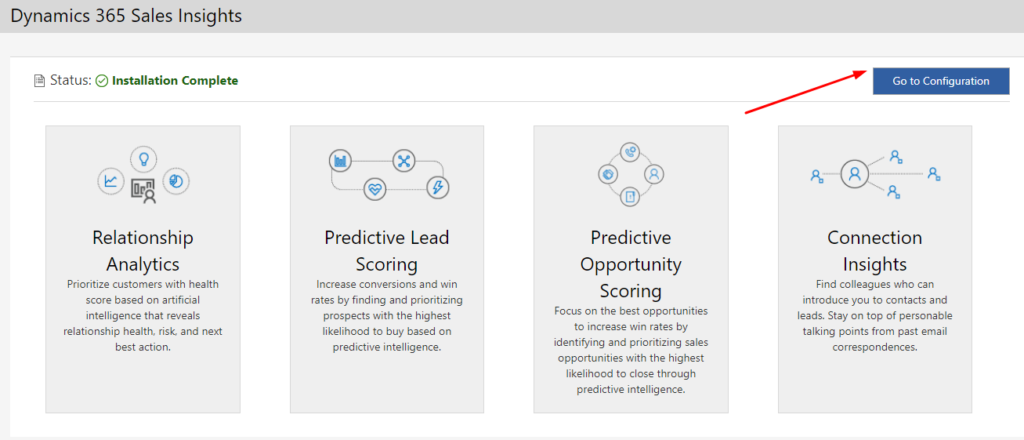 Now open Sales Hub and select Area Sales Insight Settings from the drop-down menu. You'll be able to see all of the premium alternatives. We're ready to go.
Let's have a look at the features.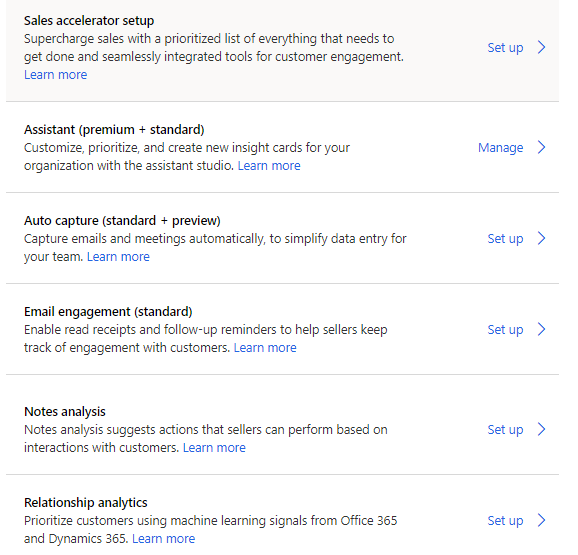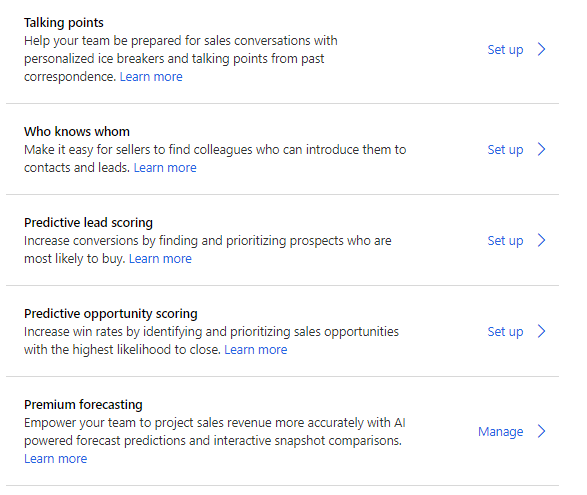 Thank you for your time, and I hope this information is useful.
In the future blog, I'll go over the features and how to use them.