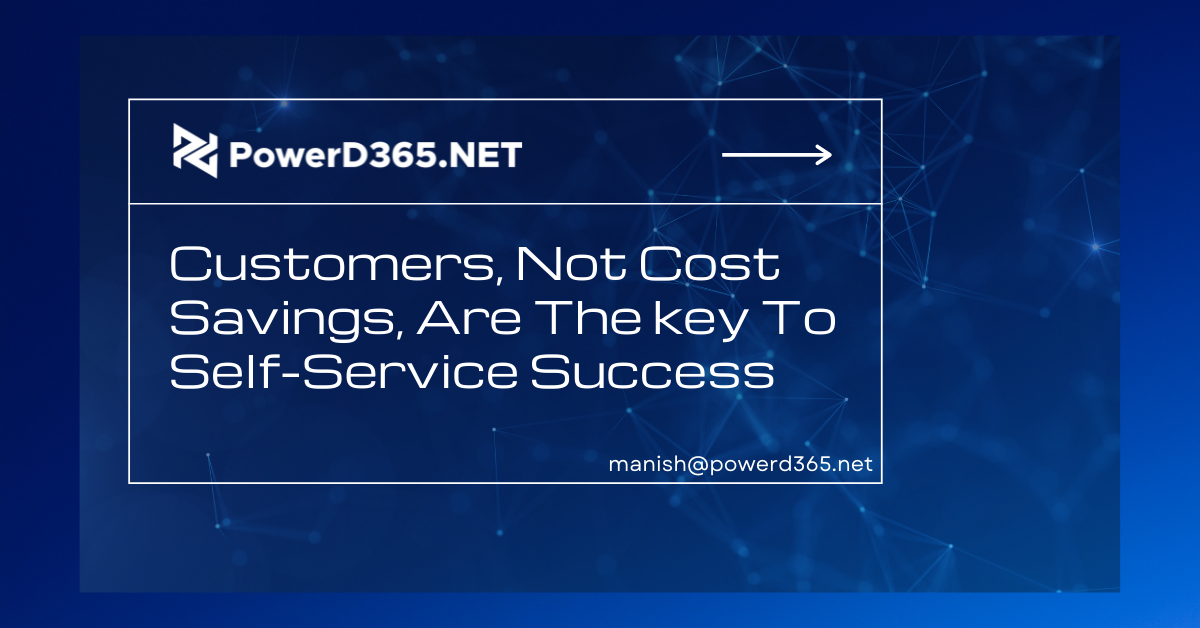 Build it and they will come, as any company or organisation that has deployed a customer self-service offering knows. Will they, however, be delighted when they arrive? When they go, are you satisfied?
Forrester estimates that needless service costs incurred as a result of channel escalation cost $22 million per year in the retail industry alone. It all adds up to the fact that companies and organisations lose a lot of money when customers can't efficiently self-serve. McKinsey estimates that the cost of supported service is over 10 times that of self-service in an analysis of the relative costs of self-service and supported service.
But what distinguishes one customer self-service installation from the other? It all starts with a strong desire to succeed. Was/is the primary motivation to save money by deflecting calls and emails or reducing the need for employees? Or was it to improve internal (employee) and external (customer) procedures, efficiency, engagement, and contentment?
If it was the former, setting up the self-service offering would undoubtedly require more time, study, and money at first, but that extra time and investment pays off in the long term. According to Gartner Research, at least 80% of firms that do not plan their self-service implementations would incur greater customer support expenses and will not realise the savings and advantages planned by the end of the year.
"In fact, an insufficiency of a well-defined self-service tactic is likely to lead to siloed actions across channels and misaligned objectives across the business, resulting in reduced advantages, an incapability to meet customer needs, and an increase in customer churn," says Helen Casewell, UX research manager for Microsoft and MyCustomer's 2015 Self-Service Guide.
Rather than focusing on cost-cutting, the focus should be on understanding what customers want from self-service, making investments in knowledge contribution and monitoring, and then making it as simple as possible for customers to get to knowledge or resolution by removing unnecessary steps or roadblocks in the self-service process, while automating as much as possible behind the scenes.
Remarks "If you get the balance right, the result will be an optimised customer interaction process and decreased cost for the business at the same time," said Jeremy Payne, international group marketing director at Enghouse Interactive, who was also interviewed for the self-service guide.
By prioritising the client over cost savings, the latter is nevertheless achieved, and usually more successfully.
In terms of self-service, where does your brand stand?
Take the survey and you'll receive a report
Users use self-help on a company site more than any other customer care channel, according to Forrester Research. More than 90% of worldwide consumers now expect a brand or organisation to have a self-service option, according to Microsoft's State of Multichannel Customer Service Report.
What is the gold standard for self-service options among customer service and business professionals? Take this poll in collaboration with industry analyst Esteban Kolsky to obtain a copy of a future study that will help your company benchmark and then lead the way in client self-service.
We're always interested in hearing from you, and we'd love to hear from you. Please visit the dynamic 365 community, join the conversation, ask questions, and share your thoughts!