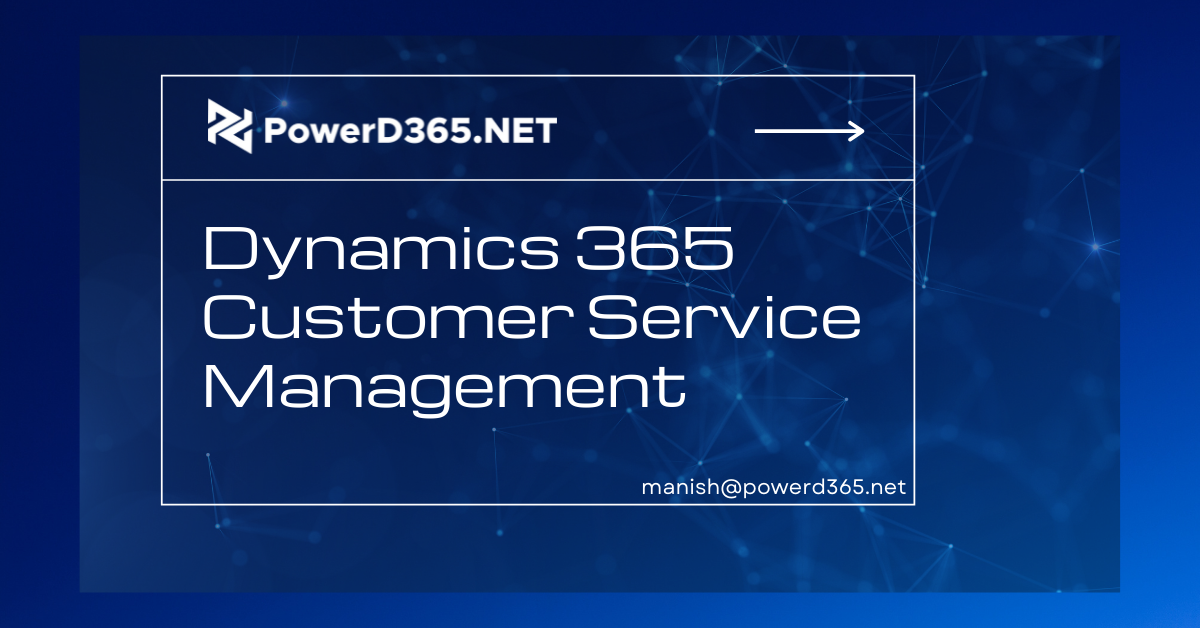 Customer service management is one of the most crucial aspects of running a successful business. Customers are, after all, the fuel that keeps your business operating. Unsatisfied clients will almost certainly reduce your company's sales and business, just as low-quality fuel might harm an engine.
"A satisfied customer may tell a friend, but a dissatisfied customer will tell the world."
This is where Dynamics 365 comes in to save the day for your company. Dynamics 365's Support Module helps you to organise and track customer service activity in your company.
You may use Dynamics 365 to:
Track client issues using cases.
Automate case assignments based on a variety of factors, including customer type, industry, and product type.
With customised views and dashboards, you can easily manage cases by individual or team.
In the knowledge base, share information.
Make queues and assign cases to the appropriate channels.
Service level agreements are used to create and track service levels (SLAs).
Using entitlements, define service terms.
Reports and dashboards can help you manage your performance and productivity.
Make services and schedule them.
Management of Cases
Cases are incident-based services that Microsoft Dynamics 365 service management is meant to enable. A knowledge base is also included in Dynamics 365, which may be used to record guidance, answer client questions, and analyse information from previous events for future usage. You can view current and past incidents for that account by tracking new support incidents under the contact or account.
Agents can anticipate demands and personalise every engagement with a 360-degree picture of each customer's journey.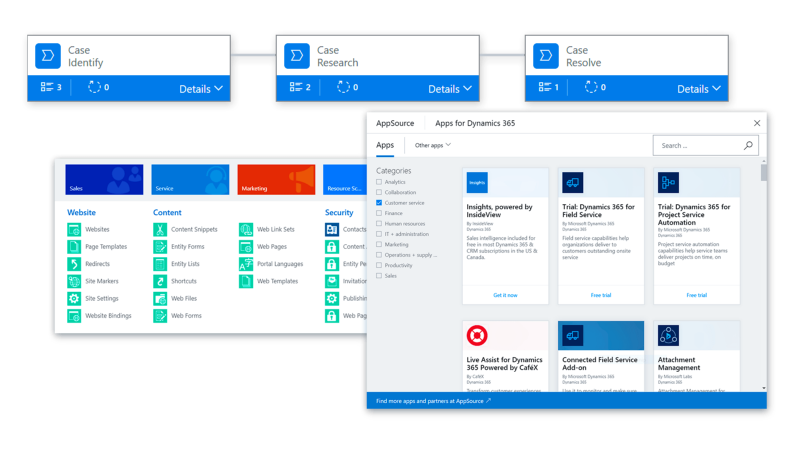 Having a more linked picture across the firm will also improve collaboration within your customer care teams. Your team will have a complete picture of the support history, helping them to make smarter decisions and build stronger customer relationships.
Contracts
Microsoft Dynamics CRM can also monitor your sources, such as times and supplies. Consider using Microsoft Dynamics 365 as a multi-functional tool that incorporates resources from various Microsoft Dynamics CRM users, groups, facilities, and equipment.
Time and supply of available materials might be taken into account in your service activities. When you utilise Microsoft Dynamics CRM, you'll never run out of inventory or be overbooked.
Scheduling
Use Microsoft Dynamics CRM's built-in calendar capability while managing various resources.
Within the service activity, reserving or requesting a time for a resource or piece of equipment is simple.
With a centralised view of both service calendars and resource availability, you can effectively schedule and manage your team.
To account for vacations or schedule changes, you can manage user work hours.
Make it simple for your customer care staff to manage and set expectations with your clients by providing clarity across departments.
Analytics and Business Intelligence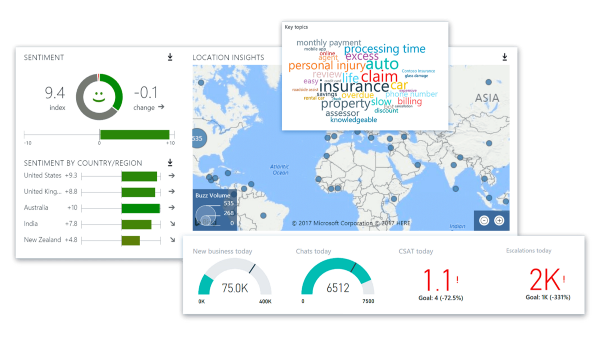 By utilising out-of-the-box service reporting, you can measure and track the effectiveness and efficiency of your service department.
With customisable, built-in real-time dashboards, you can easily manage your data.
Analyse your data and evaluate your individual, team, business unit, and organisational performance.
These are just a few of the customer service capabilities that make Dynamics 365 so useful! To learn more about how Dynamic Consultants Group and Dynamics 365 may help you improve your bottom line and develop your business, contact us.