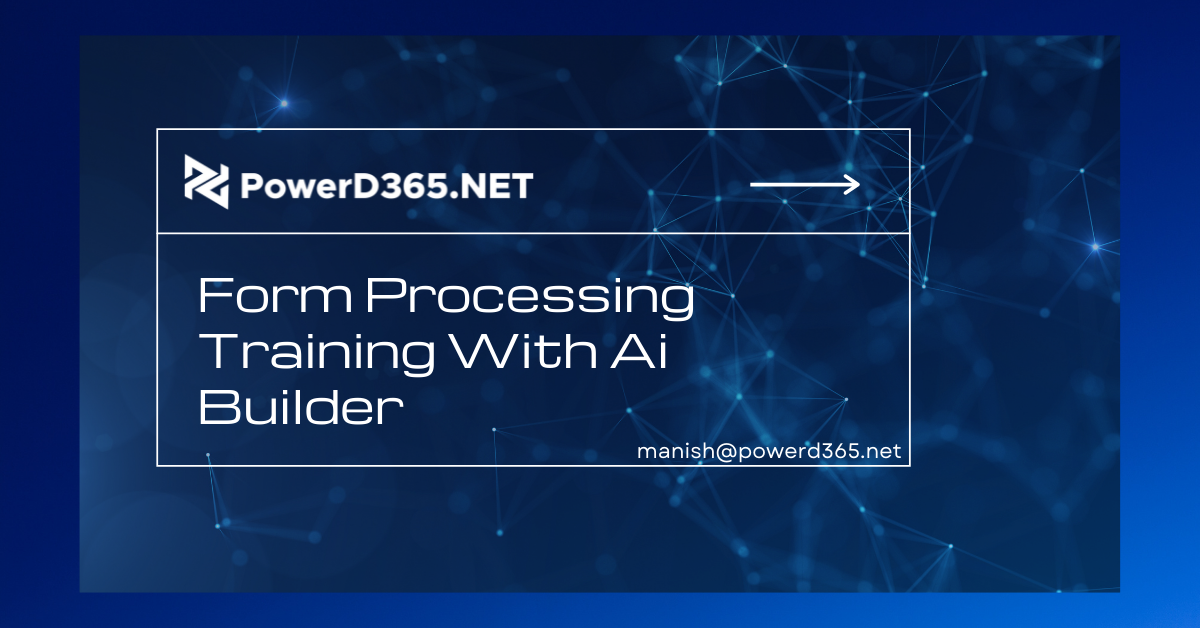 AI Form processing retrieves text from any matching form by identifying the structure of your documents based on examples you supply. We'll develop and train a model to recognise passport documents in this demo.
This model can be used to process invoices, passports, driver's license, and tax forms. There are six steps to creating an AI model.
For today's demo, we'll use the business requirement of processing or collecting information from passports, such as the passport number, issue date, and expiration date.
Step-by-Step Instructions to Train the Model
Go to https://make.powerapps.com to get started.
Choose an environment
Expand AI Builder and choose Build from the left menu. choose form processing
Create your model by giving it a name.
To collect data from the document, add tags (data elements).
To continue, click Next. Select "New collection" and give it a name.
To add documents, click "0 documents." To train the model, you'll need at least five documents. Confirm the selection and click Upload.
Select "Analyze" after your uploads are complete.
Hover over the highlighted fields to validate the fields that our trained model should return while processing the form.
After you've double-checked all of the fields on all of the documents, click Next.
Click "Train
Model is training
Wait until the model has been trained. Locate and open the models you've saved.
On the model, click "Quick test."
Quick Test
Perform a test using the test passport copy, which can be in either pdf or jpg format. To test, drag and drop a picture.
Examine the trained model results.
Publish the model