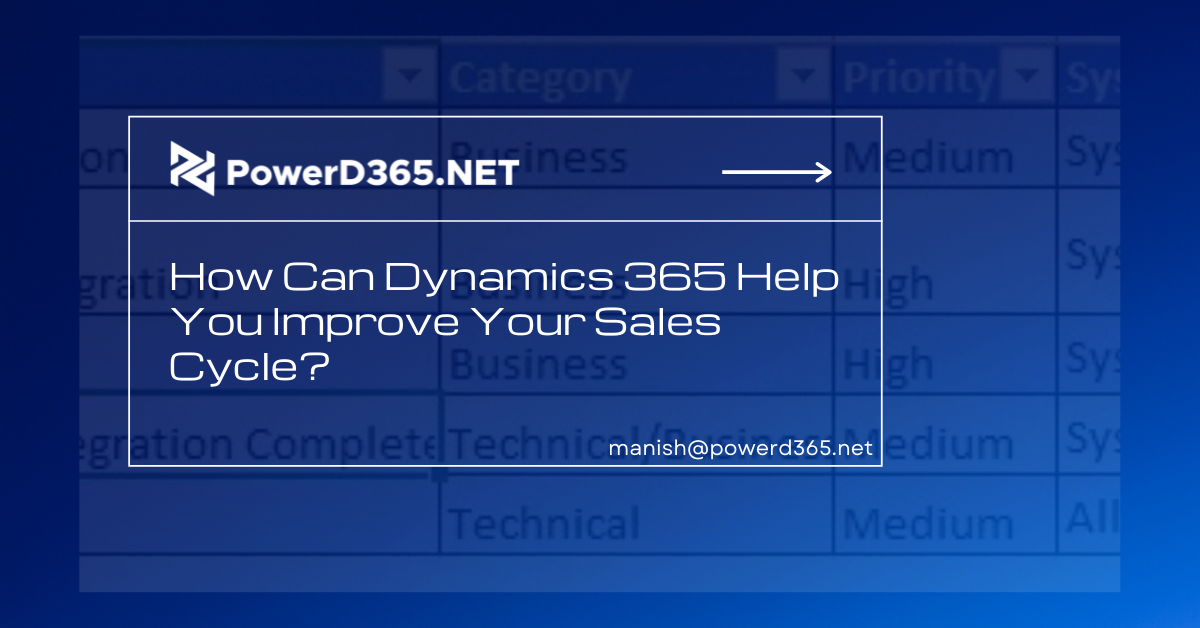 Sellers may use Dynamics 365 for Sales to automate sales activities in order to increase productivity, obtain important insights, shorten sales cycles, and save money. Sellers now have a whole new perspective on their clients, with tools at their fingertips to help them see future possibilities and sell more successfully. Dynamics 365 is a relationship assistant that enables users to evaluate connection information and make quick decisions to help sellers maintain those critical connections. Sellers get immediate access to client data such as email exchanges and engagement, allowing them to take action. Dynamics 365 combines the most up-to-date ERP technology with Microsoft CRM to help you gain more customers.
1. Managing Accounts
This functionality allows you to link sales teams from multiple areas to a customer's shared account. You have access to each account as a sales agent. You may also use the CRM to maintain track of the hierarchy across many locations in order to better comprehend the relationships between contact levels and group organizations.
2. Renewing Business Contracts & Agreements
Dynamics 365 helps sales teams manage contract and agreement renewals more effectively, resulting in increased revenue from licenses, maintenance plans, and support agreements.
3.Generating Web Leads
To interface with online forms, Dynamics 365 employs third-party solutions. Registrations, downloads, queries, and other internet activity are all simply imported using this tool. In reality, these antecedents are used by Dynamics 365 to start processes that send mail notifications and assist organize follow-up plans. This and other effective communication tactics aid in getting the sales process started swiftly and smoothly.
4. Setting and achieving objectives
Goal management is a simple feature of Microsoft Dynamics 365 that allows you to define objectives for sales, marketing, and other areas of your business, then measure and monitor your progress against those goals. This functionality is designed for people who manage client portfolios or who hold positions similar to Sales Manager, Sales Director, or Business Director.
The goal management functionality is made up of the following three entities:
• Goal: It's a way to keep track of your progress toward a set of objectives. This provides you with the actual figures, whether they are revenue or the total number of bills paid.
• Goal Metric: Every goal record has an underlying goal metric record with a count or quantity metric type.
• Rollup Field: The goal metric has roll-up fields, which are nothing more than the objective's actual and estimated values.
5. Email marketing
Sales teams may now gain an in-depth understanding of client behavior thanks to Dynamics 365.
This means they're more prepared when calling clients because the sales staff can steer the conversation in a positive, customer-friendly manner.
6. Product Management
Understanding why a sales transaction failed or succeeded with Dynamics 365 can help you make positive changes. It essentially allows the team to compare results from current and previous sales patterns with ease. In the future, this will highlight the win-loss ratio of a product or service that emerges due to new competitors, quality difficulties, or pricing.
7. On-the-Go CRM with Mobile CRM
The Dynamic 365 platform's mobile CRM platform keeps you connected at all times. There's no communication gap whether you're on-site or off-site, and salespeople can access any information – customers, customer data, opportunities, and so on – on their mobile devices from anywhere.
8. Lead Routing
Dynamics 365 automates an otherwise time-consuming process by collecting leads from data-rich sources and routing them to the appropriate salesperson. You can establish routing rules based on account status, location, product, or any other criterion your firm considers appropriate using data saved in Dynamic 365.
9. Bridging Sales Efficacy Gaps
Did you know that Dynamic 365 may import any type of data as a one-time import from list providers or other data sources? This allows you to manage all of your relationships from one place. Not only that, but
Dynamic 365 is adaptable enough to successfully manage, plan, and follow-up on corporate strategies.
It also allows the staff to keep track of consumer problems and engage in constructive communication. By converting a contact into a thriving sales opportunity, this can help increase sales conversion. These are just a few of the must-have features on a long list; there's plenty more to discover and enjoy.