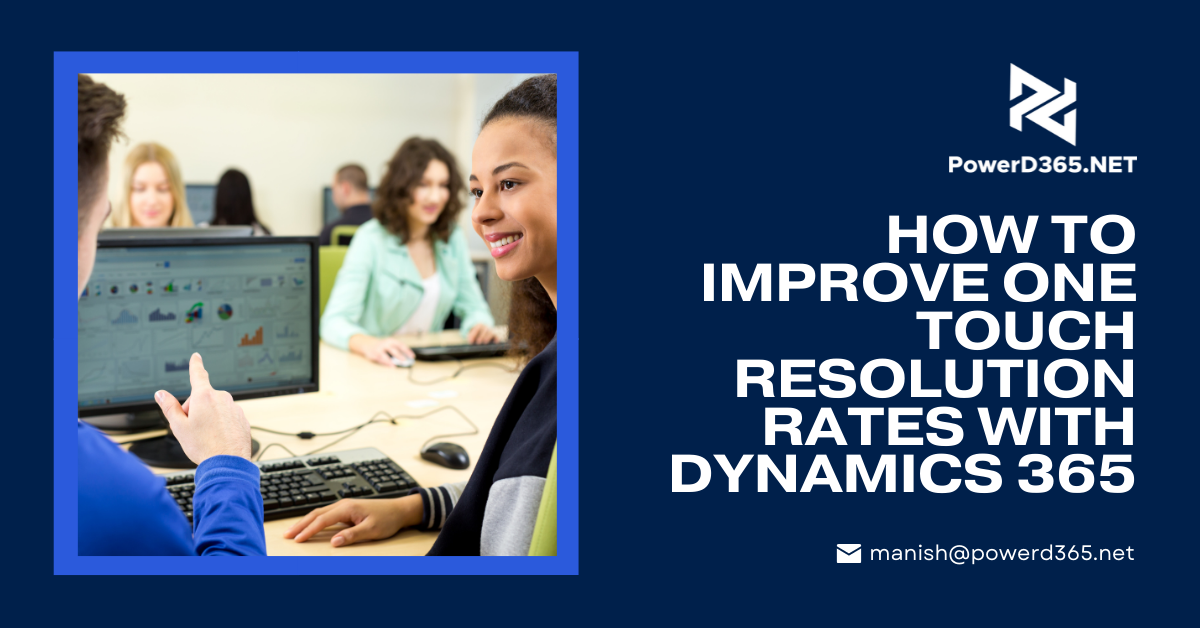 There is no doubt that One Touch or First Contact Resolution rates are an important indicator of the success of different customer support programs and fundamental to Customer Realtionship Managemnt (CRM). Microsoft Dynamics 365 Customer Service is one such software which makes the high FCR rates with the help of unorthodox solutions:
Knowledge Management: First and foremost is a comprehensive knowledge base of the customers to help the customer service agents handle customers related issue in a better way. The agents can find ample material to adjust the services according to the customers 'needs, not only that, but the customers can also get benefit from using that knowledge base and self-help themselves. This not only reduces the time and money spend on customers services but also increase their satisfaction.
Self-Service Customer Portal: Self- Service Customer Portal is another way of empowering the customers to make choices and in self-help. This gives customers freedom to take matters in their own hands: to benefit from the knowledge base and Community Forum and FAQ facilities. This type of client-sharing portals can create a network of collaboration where the customers not only share data with each other but also with the internal and external experts. Addition of a Self-Service Customers Portal can be a graet help in retention of customers, repeated customer transaction and over-all satisfaction level of the customers.
Customer Service Chatbot: Customer Service Chatbots can be another great addition and a great help in making automating routines tasks like conversations etc. if these chatbots are properly attended and it is made sure that no query or question by the customers is left unanswered, they can improve customer service greatly. Not only they can perform routine tasks of handling conversations but also more sophisticated tasks like order returns, handling missed deliveries, refunds and replacements. Power Virtual agents also offers many more facilities like real-time transcription and actual translation thus creating a positive cycle that can continually improve the knowledge base.
It is easy to understand that a high First Call Resolution rate is a fundamental requirement to revolutionize customer's service. Through its self-service portals and customer helping chat-boxes supported by an extensive knowledge base, they can enhance the satisfaction level of the customers to a great deal. Microsoft Dynamics 365 CRM will help to resolve the cases quickly and with more efficiency. It will bring customers, agents and repeat business on a single platform and a worthy investment on technology.