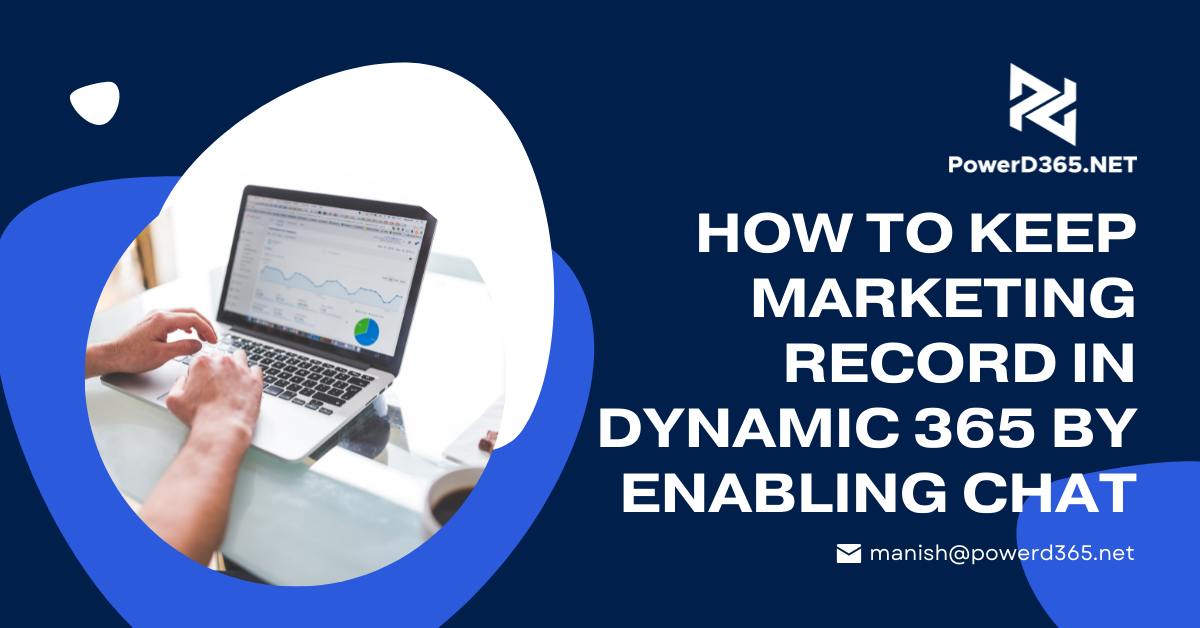 If you are looking forward to speed-up various processes like approval of images for marketing page in Microsoft Dynamics 365 then you should learn how to enable in-context real-time collaboration. Microsoft has not introduced any embedded options of Team chat and as a result it requires configuration. You can configure it using Sales Hub App Settings.
The first step is to open Sales Hub App setting: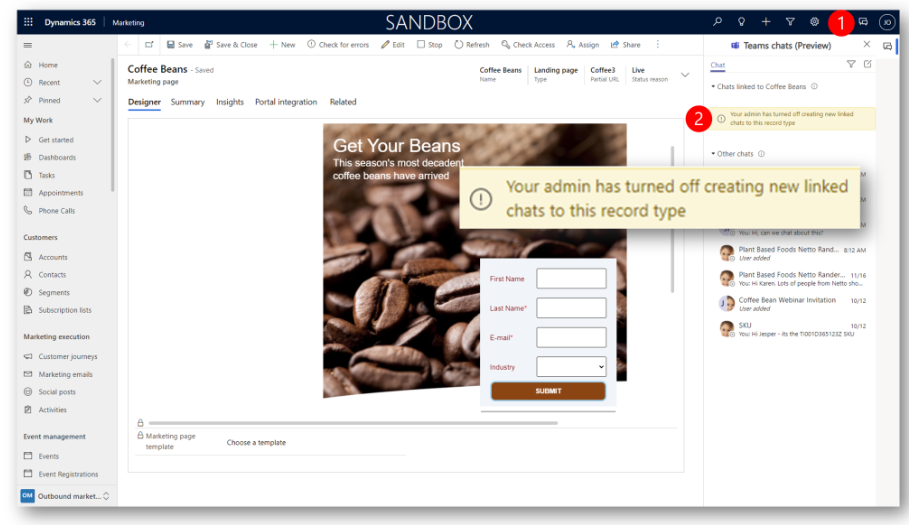 Navigate to the App Setting Area
Open Chat and Collaboration
Next, scroll to Link Chats to Dynamics 365 Records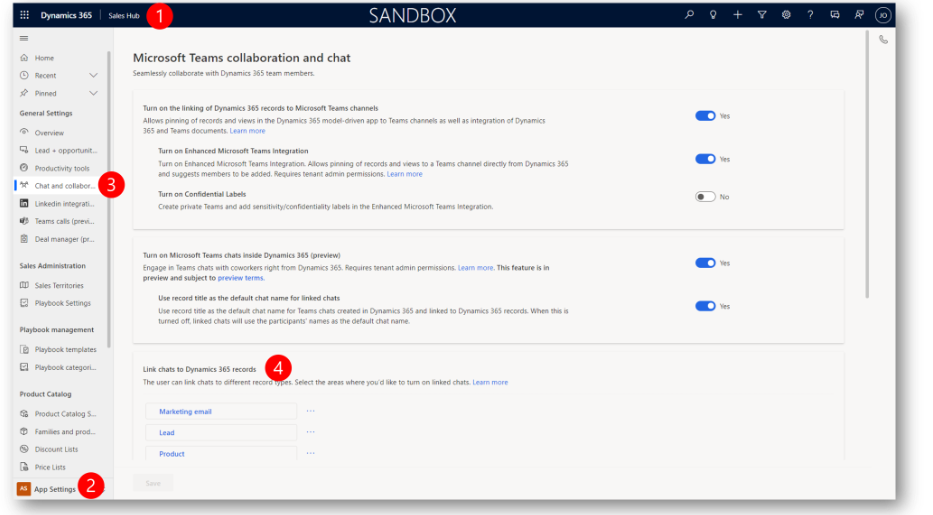 Here, you need to Link Chats to Dynamics 365 records section.
Next choose Add Records to go to Link Chat to record Type Task pane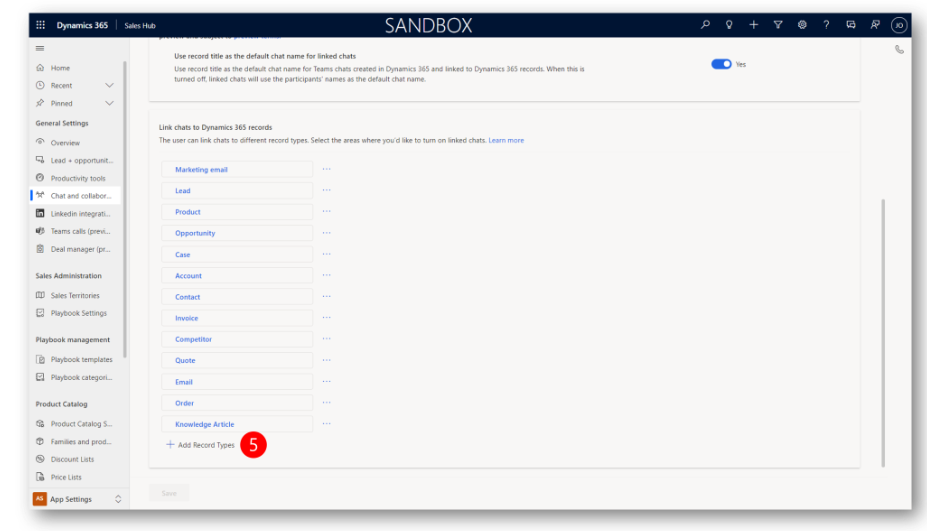 In the Link chat to record type task pane choose a record type —–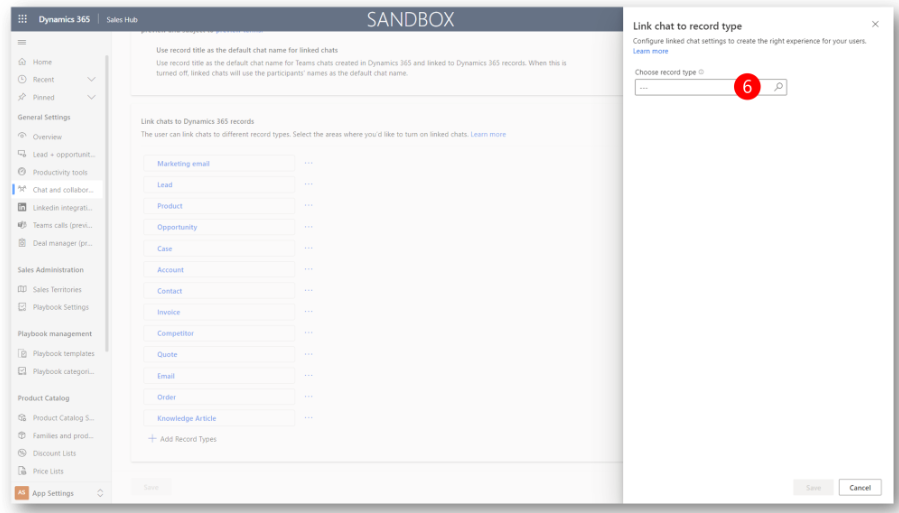 Record Type to choose is  Marketing page
Here settings can be customized to include a predefined introduction message for your chats. The next step is to flip the Introduction message and pick the form you like for the message view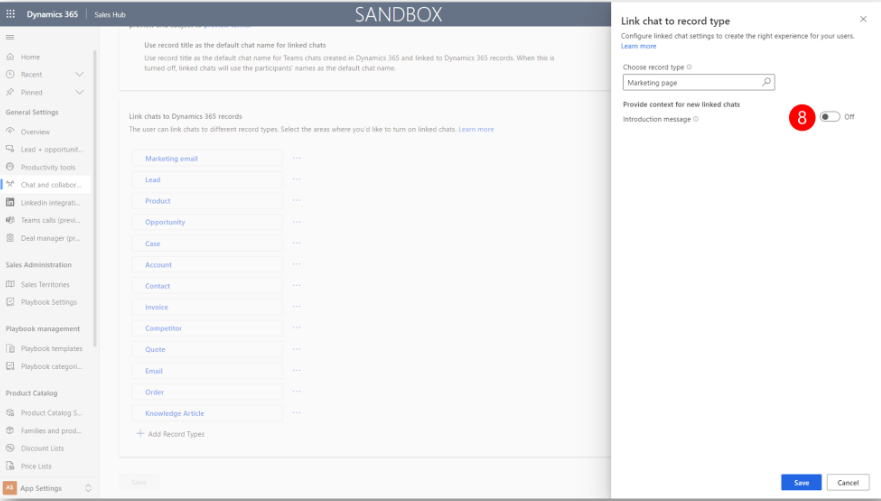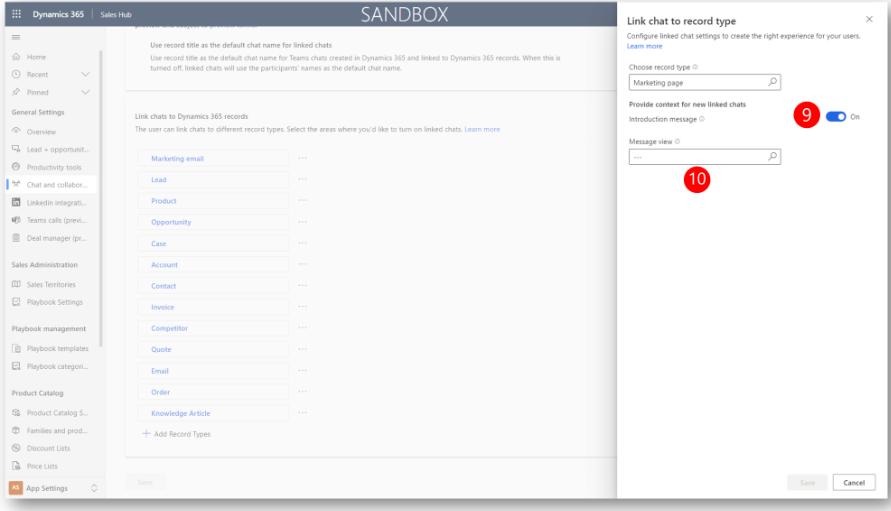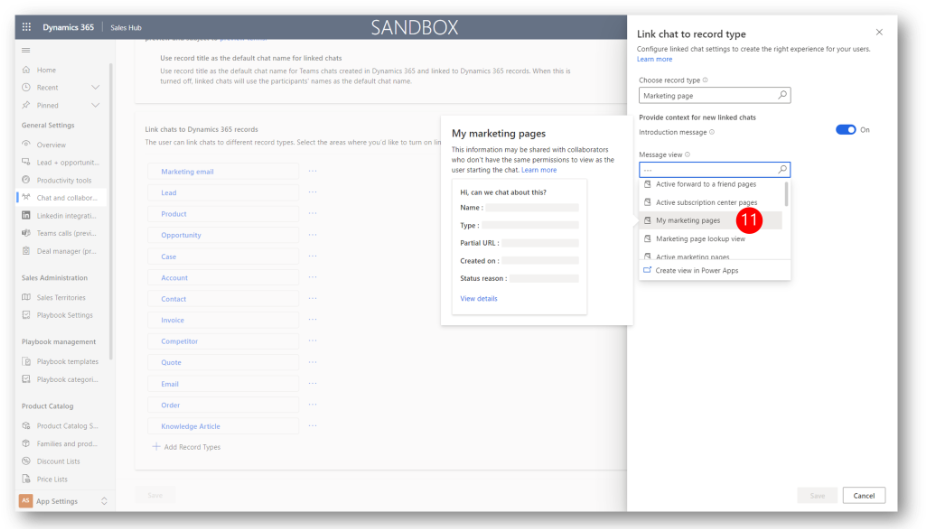 Finally click Save and remember to make sure the record type Marketing page must appears on the list of enabled record types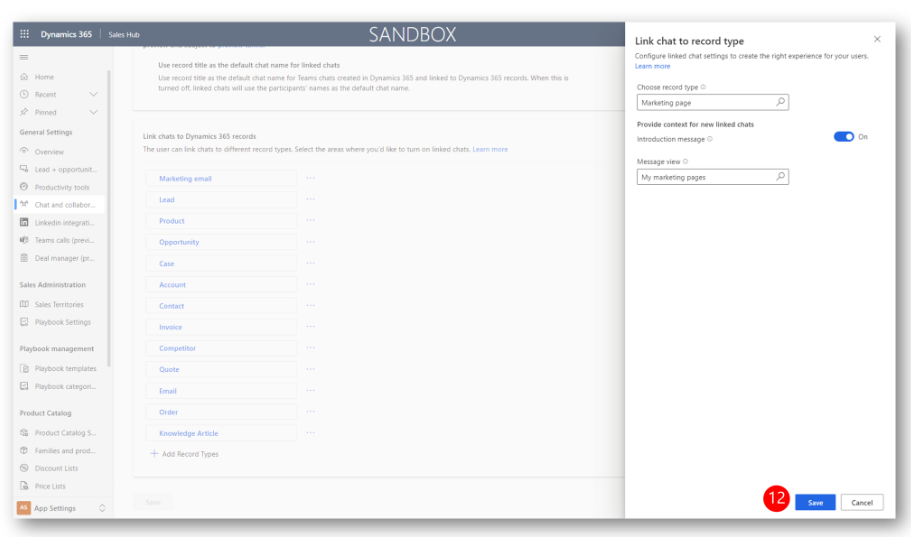 Final Word
Once you successfully enable Team chats you will be able to see a chat icon in your command bar; it can be seen in all Dynamics 365 Apps. Following these steps will enable you to collaborate with your co-workers and you can create marketing pages using Dynamics 365 Marketing. The best thing is that if char is linked to the record all users in your organization can learn from the historic knowledge and contribute in the growth of your business.