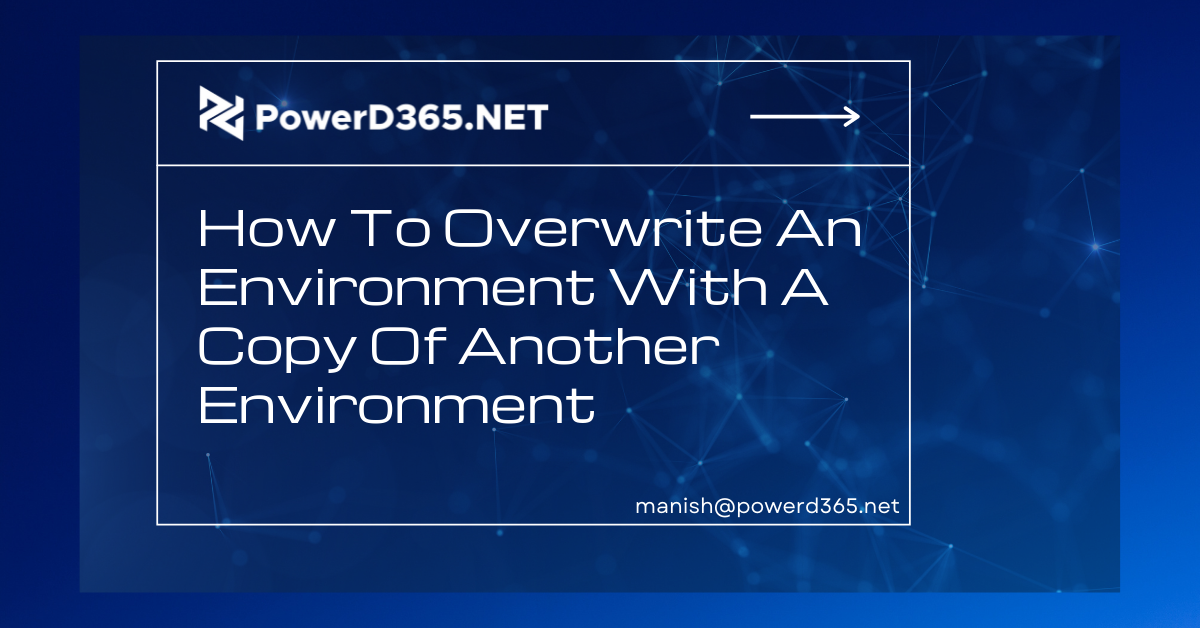 How do I overwrite an environment with a copy of another?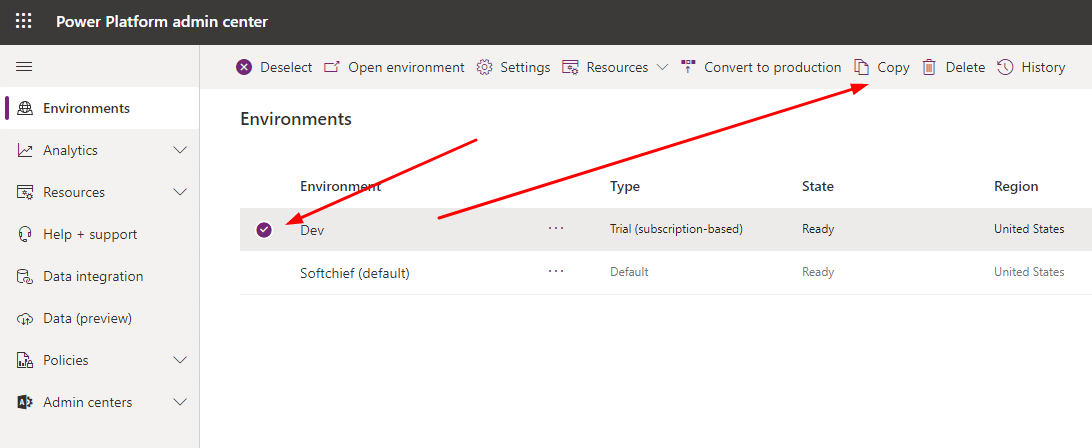 We can overwrite an existing environment for business reasons. To copy or overwrite an existing environment, follow the instructions below.
Step 1
Select Existing Environment in the Power Platform Admin Center.
Open the admin portal of the power platform. To open, go to https://admin.powerplatform.microsoft.com/environments and click the link. Now choose the environment you want to copy and click Copy.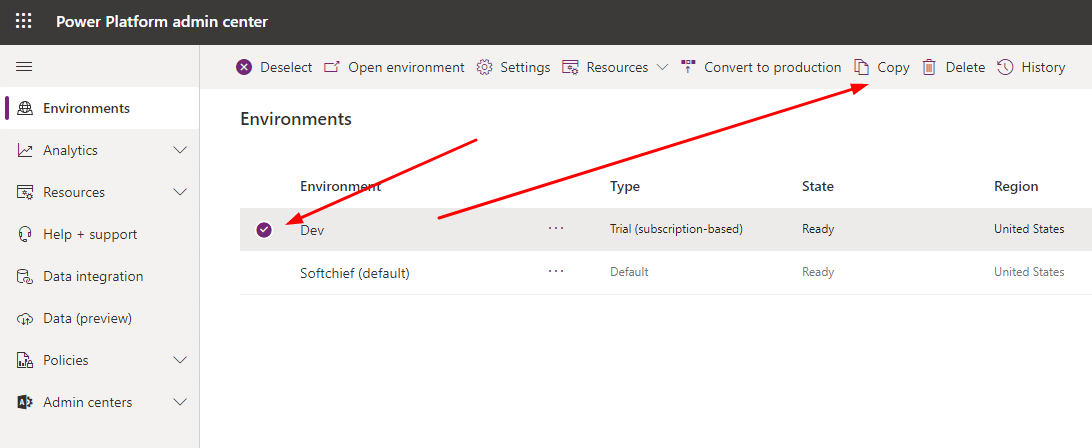 Step 2
 Define the Copy Over option.
Choose between cloning without data and cloning with data. After selecting the target environment, click Copy.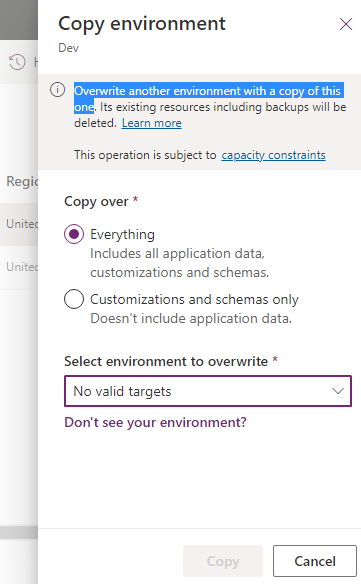 The process will now begin to copy.
I hope this information is useful.