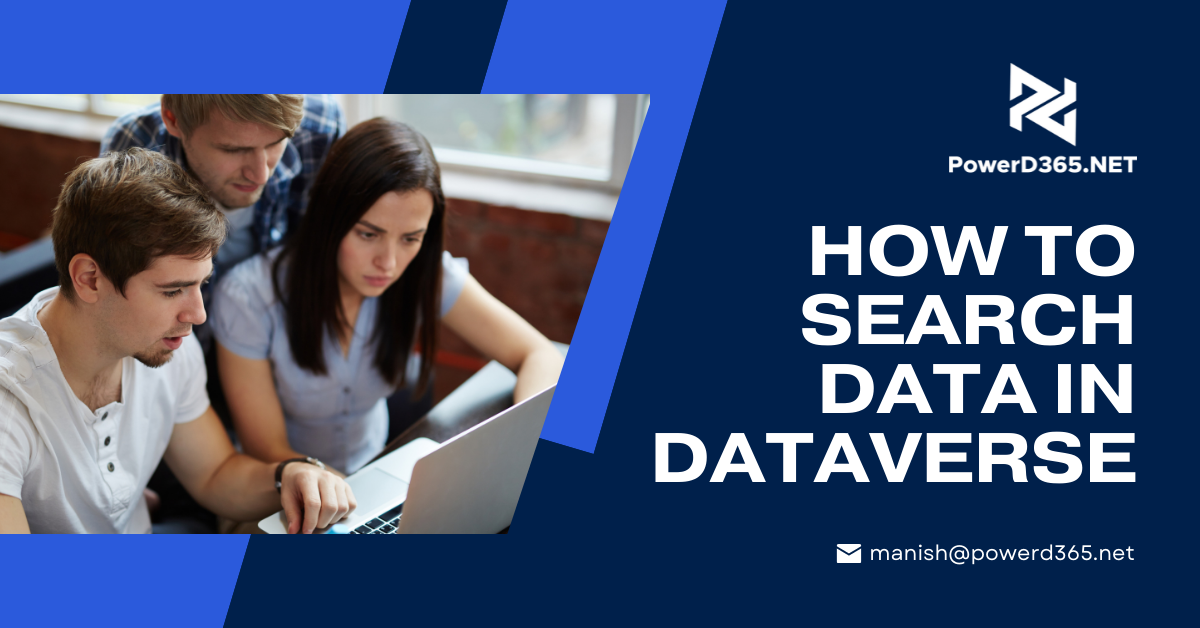 Search data in the Dataverse can be a big hassle for some people; I often hear people saying that it is very frustrating and confusing. Today, I will tell you five easy ways through which you can find data in the Dataverse.
1.    Dataverse Search
Most people think that Search Bar is not a very helpful place to look for important items and it is overlooked for its simplicity. You will be surprised to know that it has great power to help you find what you ask for. Simply enable your search in the bar; an easy way to do it is in Power Platform Admin Center
2.    Modern Advanced Find
The "go-to-way" feature has been modernized to help users find data. After modification, it has been introduced to the Search Bar. You simply need to open it and press "Search for Rows in a table using Advanced Filters"
This feature is available on each view with the option of "Edit Filters"
  You can also do this by "Level Up Chrome Extension"
3.    FetchXML Builder in the XrmToolBox
FetchXML Builder is the go-to option for most consultants worldwide as it is the query language for Dataverse. You can use this tool to easily create a search and run it.
4.    SQL 4 CDS in the XrmToolBox
All credit goes to Mark Carrington for creating this efficient tool. It is one of the most popular tools to find data. Use SQL knowledge and apply it to Dataverse. You will be happy to know that it integrated very well with FetchXML builder and allows you to move back and forth between both tools.
Moreover, this magical feature also supports the options of:
5.    Excel and Power BI
Most people prefer Excel and Power BI as it allows real analysis when connected to Dataverse. Once you connect these tools use the option of "Power Query" to perform the research.