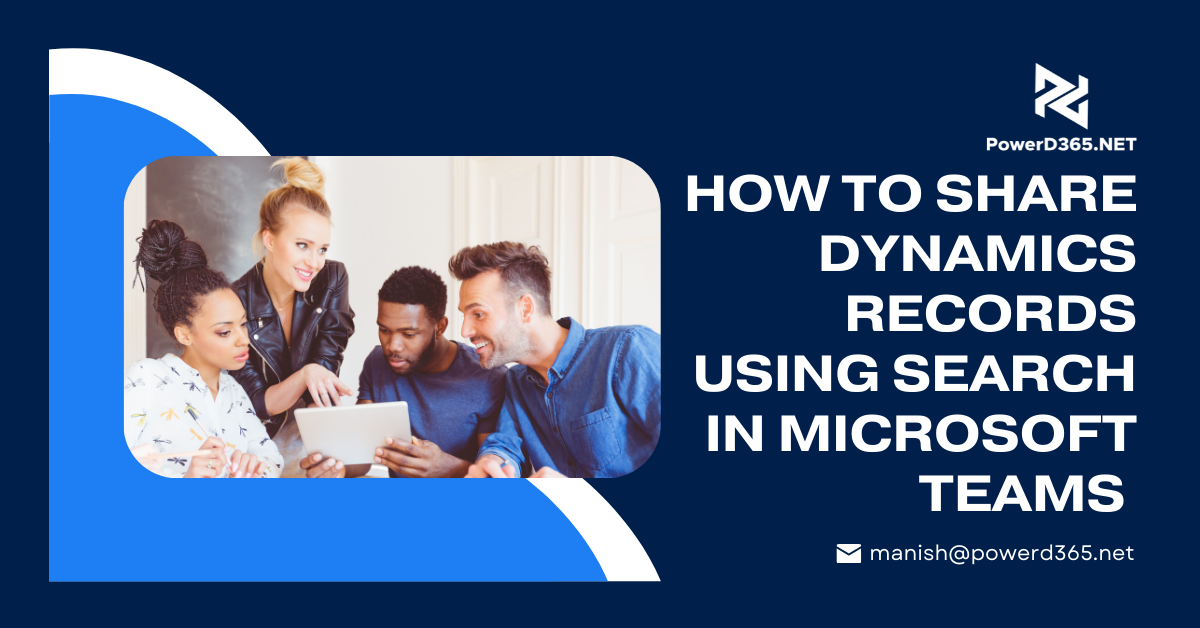 This blog will enable the user to understand sharing of Dynamics Records through searching in Microsoft Teams. Previously, it was Microsoft Dynamics 365 which boasted of collaboration with Microsoft Teams, now it is Dynamics Records which is offering this collaboration with Microsoft Teams.
Also, it is not at all difficult to benefit from this feature. It completely enables the user to access whatever kind of record he wants to know about. The user has simply to decide which records he wants to see and also if he wants to find its link with the Entity it belongs to and then use 'Advanced Search' for this purpose. This feature makes it quite easy and convenient for the user to see the Records.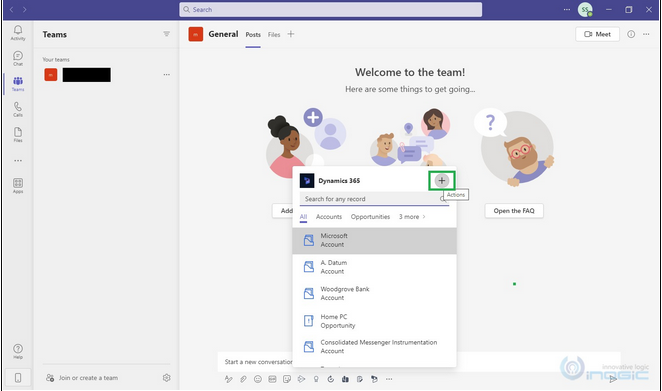 The use of 'Advanced Search' tools requires simple integration of Microsoft Dynamics CRM with Microsoft Teams.  Once they are integrated, the user can see the records in Dynamics 365 panel after clicking on the Actions panel.
Here you will find the Advanced Search option.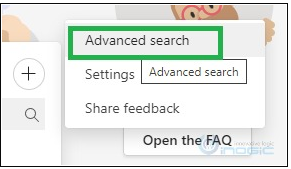 Once clicked, the Advanced Search Option shows the Advanced Search panel which can display the record list along with the 'Search for a record to share', and Filter By options.
Now it is upto the user whether he wants to search a record by its name. The user can also 'filter' the records as per the required entity. The search box 'Search for a record to share' proffers a list of suggested entries as per the initials put in by the user. After that, if a user clicks on the Down Arrow, it will give him preview of the record of the needed entity. When he selects the record from the list it will automatically appear in the Teams Chat.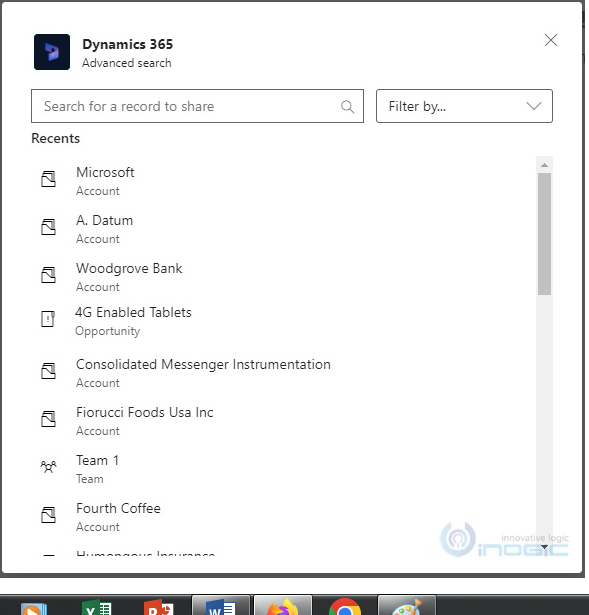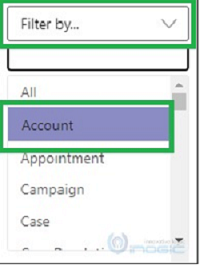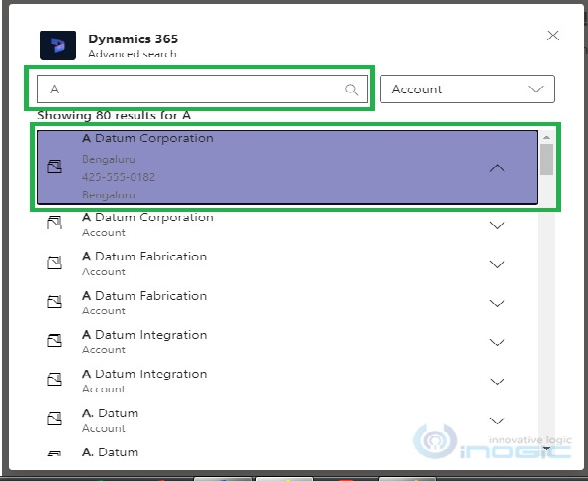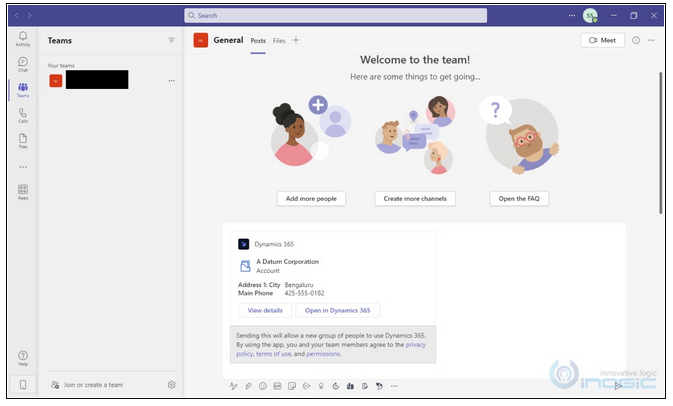 Conclusion
Use of Advanced Search in Microsoft Teams gives the user an easy access to the required record.