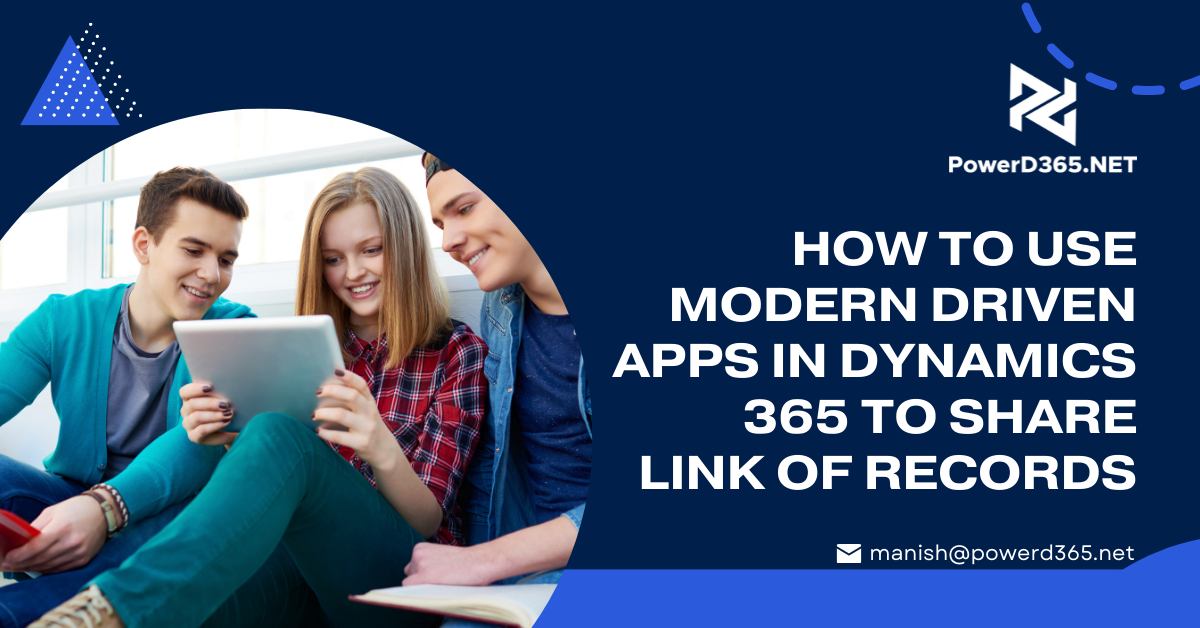 One of the most useful features of Dynamics 365 is records in Model Driven apps. As easy as it sounds many people struggle on browsing and sharing links of records found in Dynamics 365 model driven apps.
Outdated Way
The outdated way was to open the record and find the link from the browser address bar.

This way is no longer used. Microsoft Dynamics 365 introduced a new release which now provides a copy link button which can be used to copy and share records in an easy manner
How to access Records:
To access record you need to go to record section and find share in the menu on top right ribbon.
There are three options which you can use to share:
Email Link: Outdated option, but still can be used
Copy Link: The new option, allows you to copy URL of the record which can be pasted anywhere directly
Manage Access: Allows you to open the share window

As you can see below, one you choose the option of Copy Link you will be able to see the URL which can be pasted anywhere.

If you still have any questions you can contact us anytime.