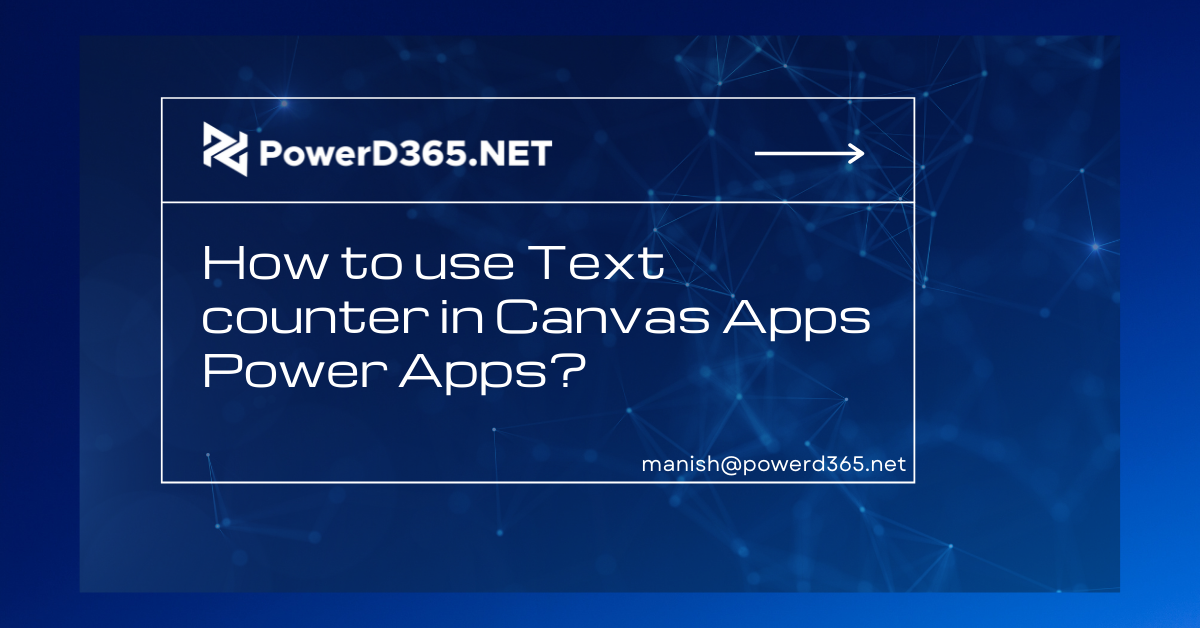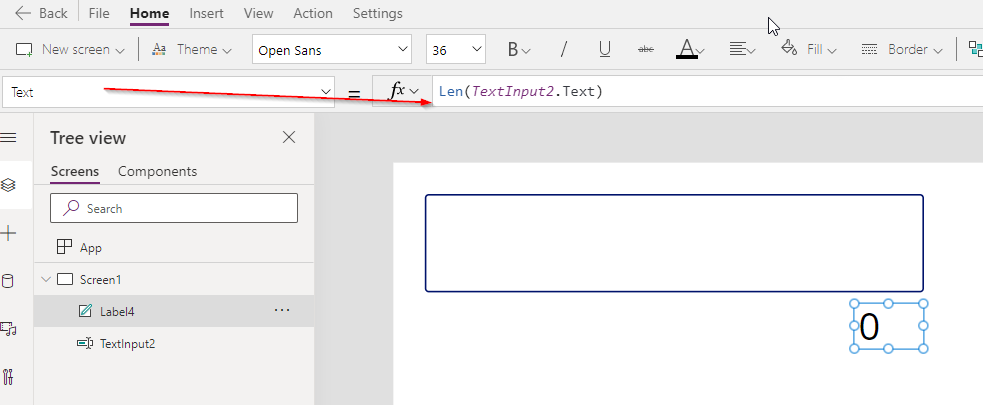 Some requirements call for a counter, so that when we type text into a text input, the label shows the maximum character or how many characters remain to be entered.
Take one label to display the counter and one text input with multiline text mode for this need.

Select the label and enter the following formula in the Text property.
Len(TextInput2.Text)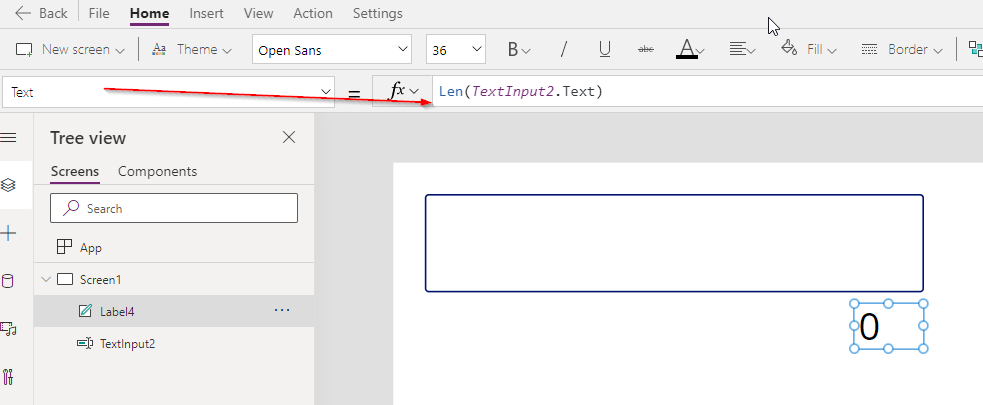 If you run a test, the counter will now display the text length in real time.