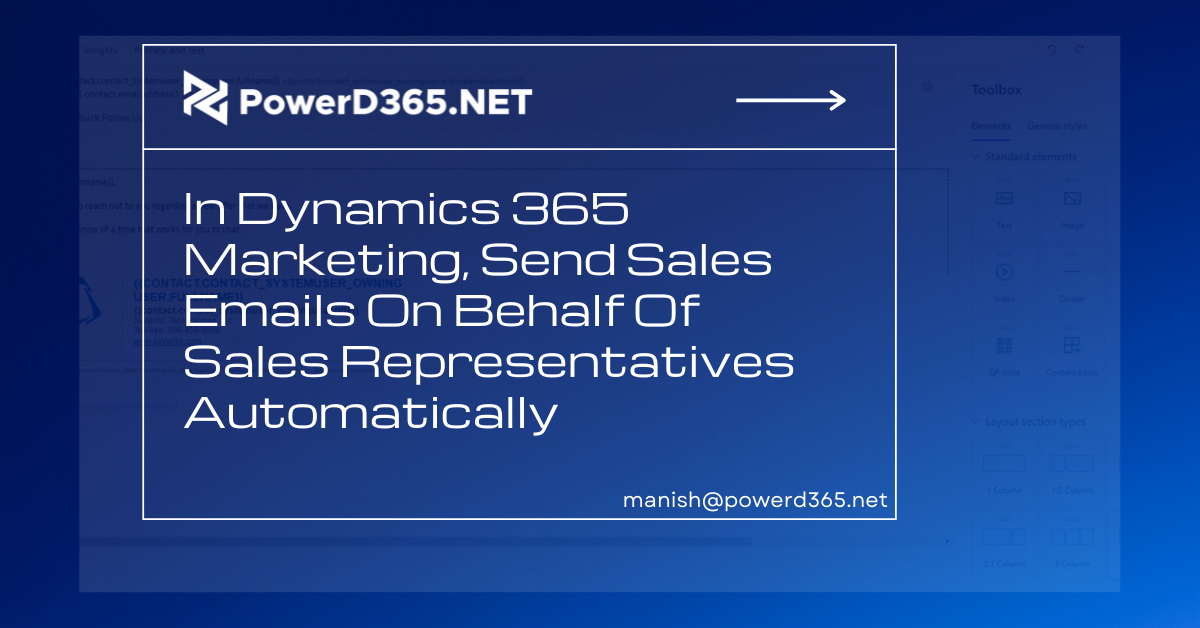 A person's short-term memory can store up to seven items at a time on average, and data is only remembered for a few seconds. Even with the aid of planners, notebooks, and diaries, it's practically hard to keep track of every tiny activity we must complete throughout the day. Working in sales is nothing like that, as every salesperson can relate to. Continuous, constant, and up-to-date communication with every lead, prospect, and client almost seems unreachable, and it's all too easy for things to get lost in the shuffle. Sales agents hate failing to follow up, and when every interaction is handled by one or a few people, the chances of forgetting increase dramatically.  
Fortunately, automation features can assist. Not only do they reduce time, but numerous operations and workflows can occur in the background without requiring any direct intervention. You can simply manage email conversations to consumers with Dynamics 365 Marketing, but did you know that you can also outsource send as permissions to others so they may send emails on your behalf automatically? It's never been easier to send short reminders to check in and follow up. 
SEND AS PRIVILEGES CONFIGURATION
To use the "send on behalf" capability, a system administrator must grant particular capabilities to guarantee that both the sender and the send as user have the appropriate rights and permissions. The sender (i.e., the person who is sending the message on someone else's behest) must allow the "send email as another user" privilege, while the send as user (i.e., the person who will appear to be sending the email) must enable the "allow other Microsoft Dynamics CRM users to send email on your behalf" privilege. See how to enable and validate these permissions in https://docs.microsoft.com/en-us/power-platform/admin/send-email-on-behalf. It's worth noting that if emails are to be sent through a queue, the sender must have read access to the queue.
In addition, subscribers using Exchange on-premise servers or Exchange online email server profiles can also send outbound emails as another user using Exchange mailbox delegation. Learn more. about mailbox permissions in Exchange. 
EMAIL AUTOMATION IN DYNAMICS 365 MARKETING
Delegating emails to others may prove to be an excellent situation for many, but it gets even better when consumers understand that "send on behalf" emails may be automated. Workflows may be designed to automate just about any task across Microsoft programmes and web services for those who are familiar with power automate. Senders can construct a workflow to automate these emails, but they must have authority to send as other users as the workflow owner. Learn more about automating repetitive tasks with work flows.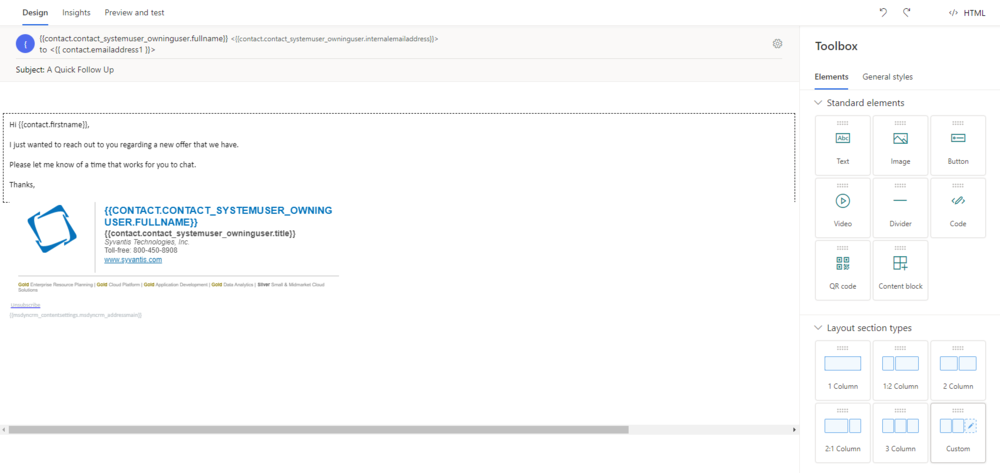 The marketing email builder is likely the simplest way for Dynamics 365 Marketing users to automate emails. Users can generate and personalise emails using the drag-and-drop interface to match their regular Outlook (or other email client) email style, including custom signatures. Users can alter the send settings to set the from address and from name to whomever they desire to send the email on behalf of after creating the email and customising it as needed.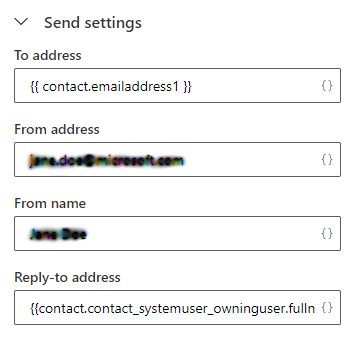 Setting up a client journey is another method to make automated email campaigns easier. Despite the fact that trips are linked to several phases and contingencies with the trigger events, they don't have to be complicated. Users can create a path that sends reminders to reps after a certain amount of time has passed, encouraging a manual follow-up after an automated email has been sent out, or they can add steps as needed. For example, users can create a path that sends reminders to reps after a certain amount of time has passed, encouraging a manual follow-up after an automated email has been sent out. One situation in which this may be used is if a user writes an email on behalf of several sales agents and has it automatically sent to all of their contacts. 
Get started now
Make the most of your time by leveraging clever automation tools for day-to-day tasks. Fill out the form below to learn how a CRM system can serve as an all-in-one solution. We'll contact you to devise a personalised strategy that suits your requirements while remaining within your budget.