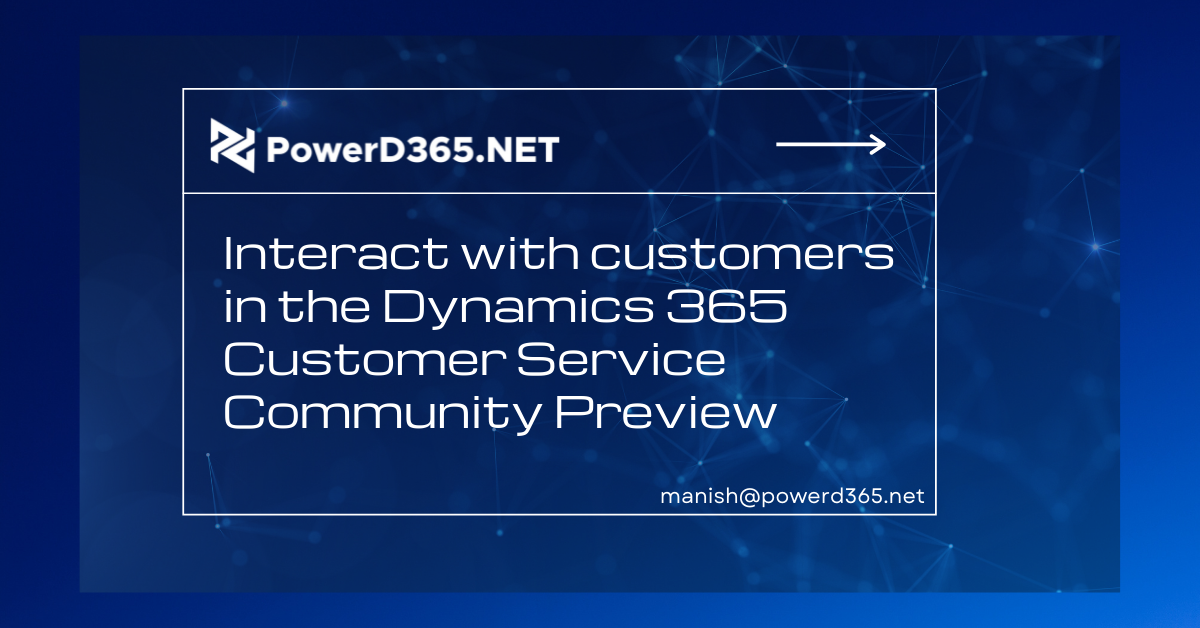 Customers want organisations to communicate with them to gather opinions on products and services, and process openness helps to establish consumer confidence. Two new capabilities in Dynamics 365 Customer Service have been released in trial, allowing enterprises to solicit customer feedback and create thriving communities.
The first functionality, the Dynamics 365 Customer Service Community Preview app, allows community managers and moderators to crowdsource portfolios of ideas and respond rapidly to community comments.
The New Community (preview) portal template provides the second capability, allowing enterprises to offer their consumers wonderful and interactive experiences when expressing proposals in community forums and collaborating to shape the future of the products they use by upvoting, discussing, sharing, and reporting ideas submitted in the community.
Check out the major public review portals for Microsoft Azure, Microsoft 365, and Microsoft Edge, which are now powered by Customer Service Community, to see demonstrations of these features in action.
Community managers and moderators' abilities
The Community app for Dynamics 365 Customer Service gives community managers and moderators the tools they need to record and analyse ideas. They can be responsive and "close the loop" as members of the community provide feedback. Managers of communities can now:
Colours, a custom header and footer, and easy connections to digital assets can all be customised to reflect their organisation's brand.
Users must agree to the terms of service and privacy policies.
Create and administer discussion boards for ideas.
Manage content, including moderation and merging of duplicate concepts.
Respond to community input and update the status of ideas or requests.
At the forum level, you can manage users and assign security roles.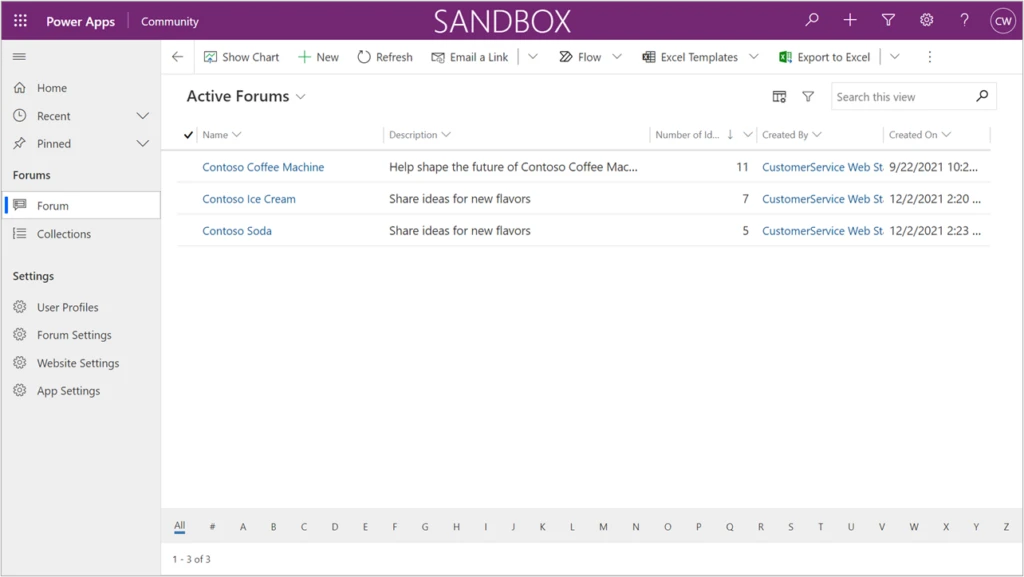 To understand more about the features of the Dynamics 365 Customer Service Community app, try it out in your sandbox first.
Users are immersed in a thriving community
The Modern Community (preview) portal template has all of the features users need to share fresh ideas and cooperate at scale. Users can do the following:
Lists of ideas can be browsed, searched, filtered, and sorted.
Submit new concepts. To avoid repetitions, this flow contains autosuggestion of existing concepts.
Upvoting, commenting, sharing, and following ideas are all ways to collaborate and engage in a community.
Report stuff that isn't appropriate.
Keep track of the status of the concepts they're working on.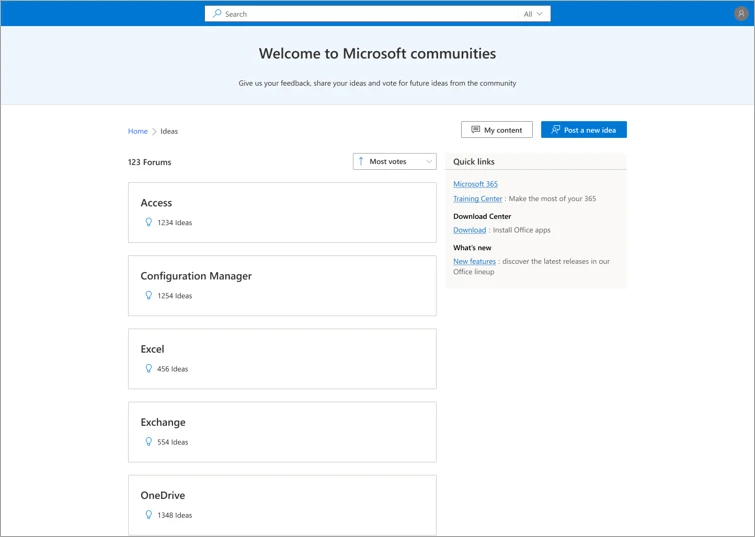 Steps to take next
Customer Service Community Preview is now live on the public cloud and ready to use. To discover how to install and use the Community app, consult the documentation.
Please feel free to contact the Customer Service Community staff via email as well.