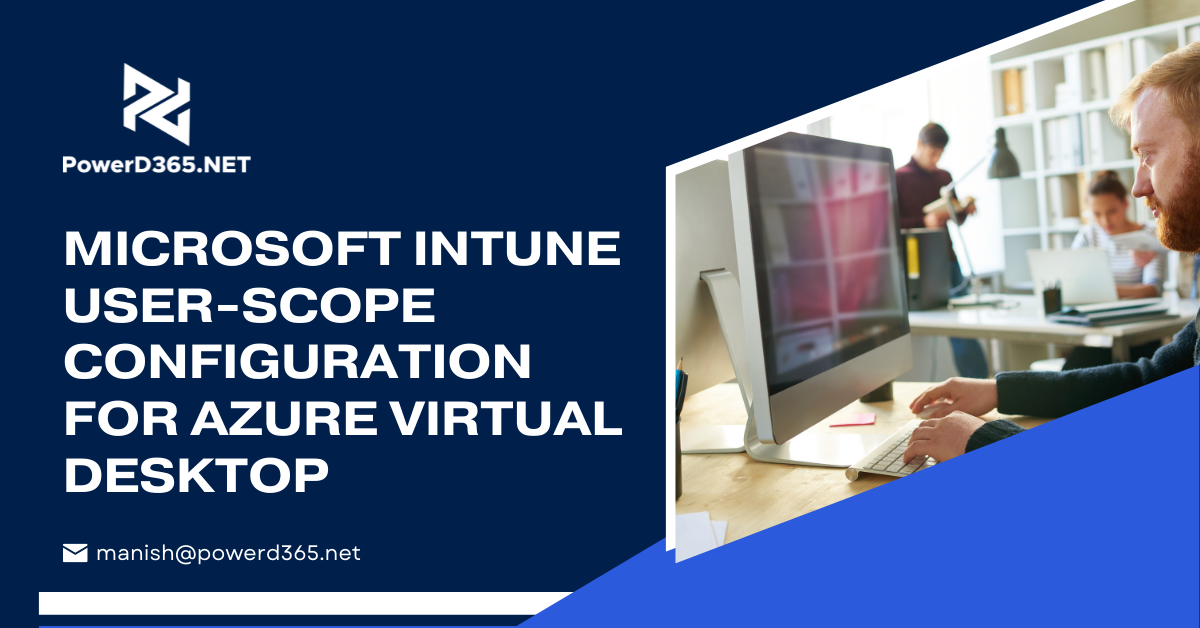 You will be very happy to know that Microsoft has recently announced an update to Update to Microsoft Intune user scope configuration for Azure Virtual Desktop multisession VMs which can be accessed on Windows 10 and Windows 11. This update is an addition to the made in April 2022 when Microsoft decided to assure general availability of device scope configuration for multi-session in Windows 10 and Windows 11.
With this update you can know manage VMs with the help of Microsoft InTune Settings catalog and Endpoint Security blade. Using this update you can configure certificates, user scope policies using settings. Moreover, you can also configure PowerShell scripts.
Overview of New Capabilities
With Microsoft Intune the following capabilities are now available on Azure Virtual Desktop
You can create new endpoint security policies through Windows 10, Windows 11 and Windows Server Platform
For multi-session you just need to manage Device and User Scope
Moreover, you can multi-session VMS created using Azure Public and Azure Government (US GCC High and DoD environments) clouds.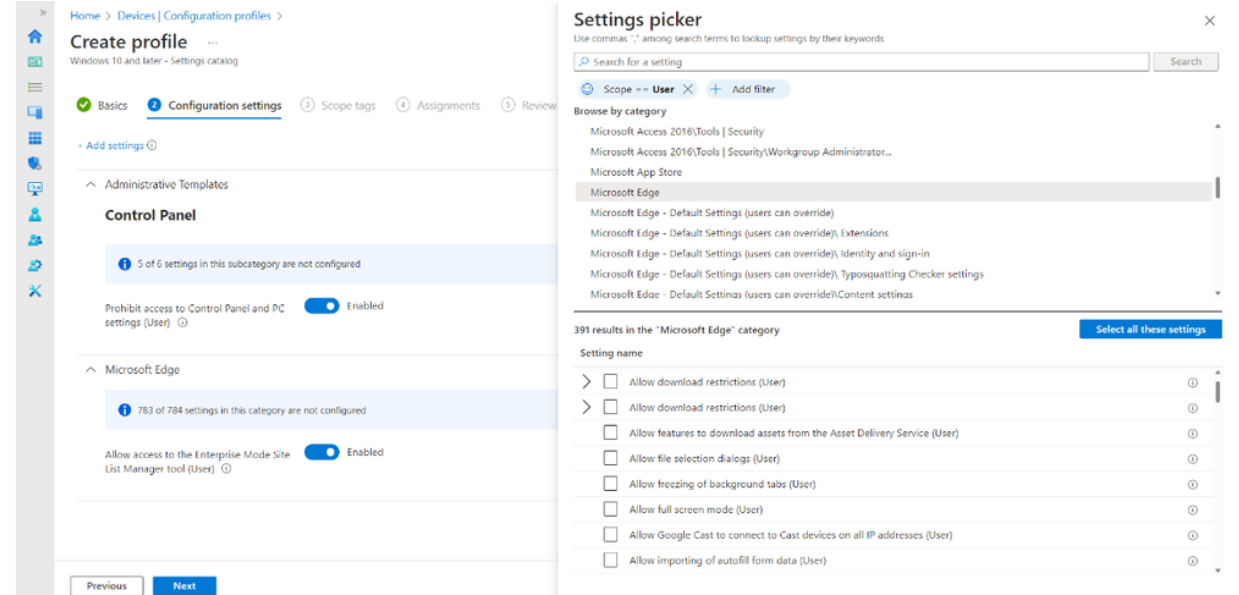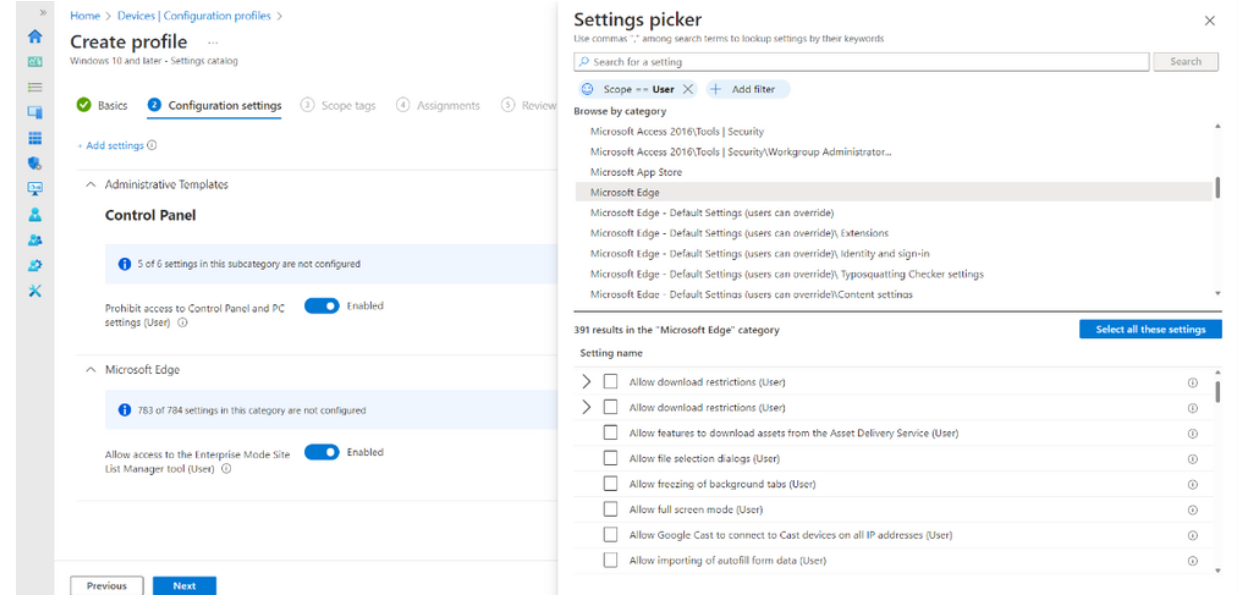 Here is an example of configuring user settings in Microsoft Intune settings catalog.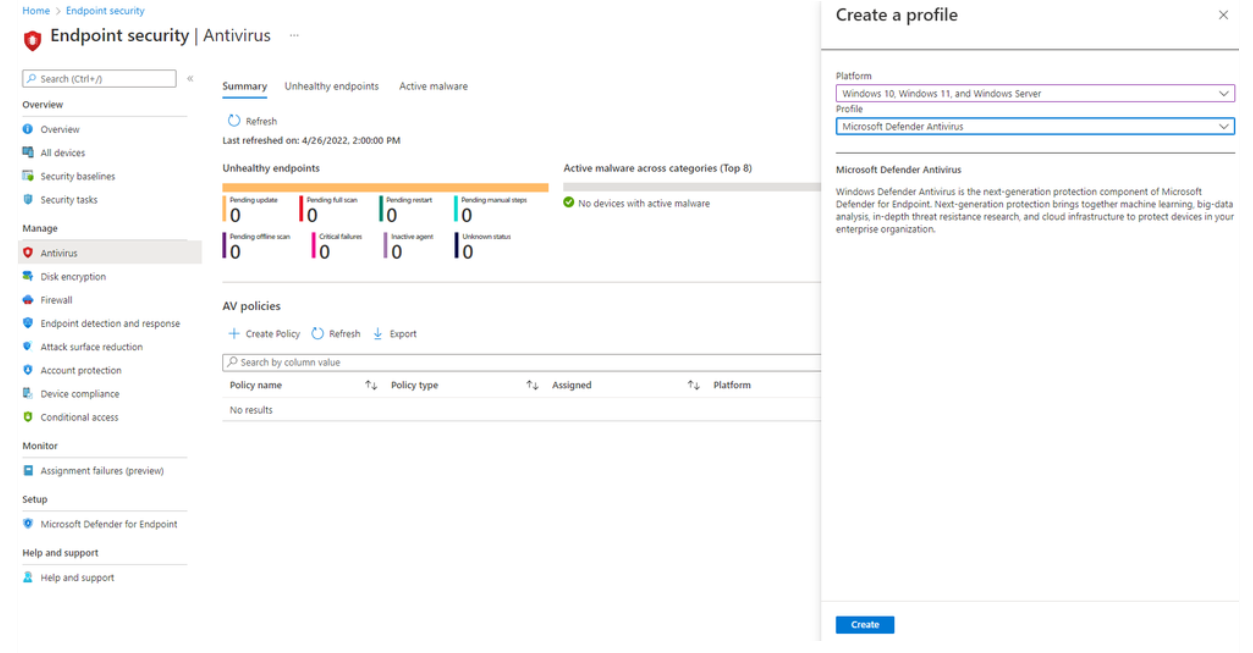 This is an example of creating a security profile in Intune Endpoint security blade
More to this!
The new update has the following benefits:
Allows users to run multiple concurrent sessions
Provision of familiar user experience for Windows 10 and Windows 1
No extra payment required and new update can be availed using existing per-user Microsoft 365 licensing.