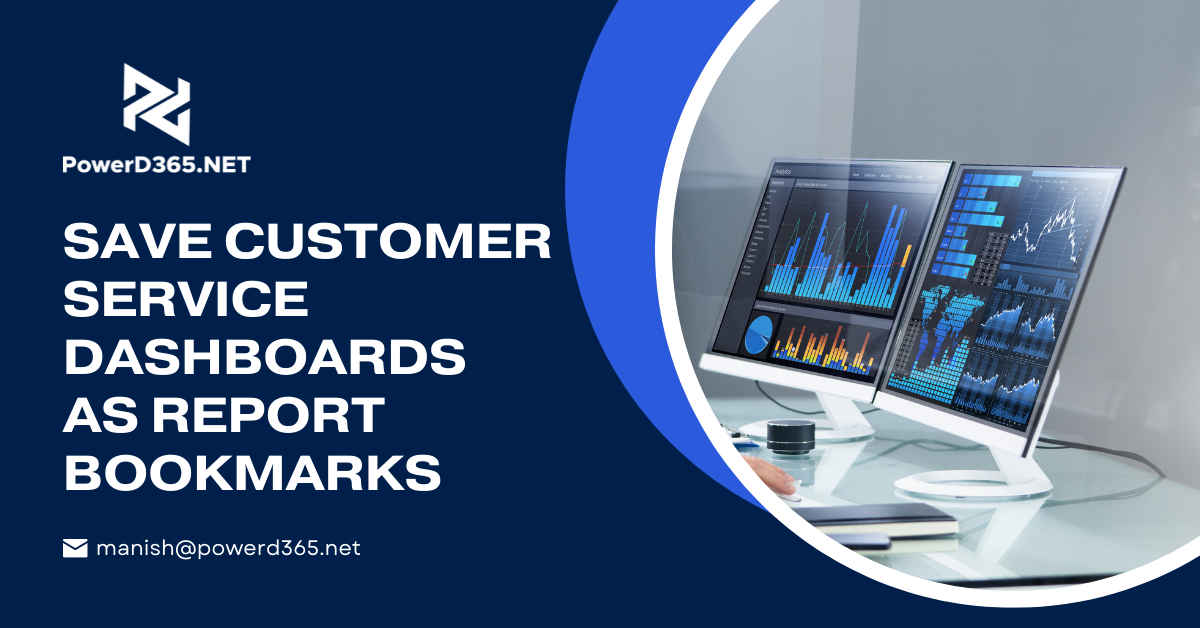 Microsoft Dynamics 365 has introduced a new feature and has revolutionized the way Bookmarks look like. They have enabled saving reports as bookmarks. If you want to personalize books to filter reports then you need to take a few easy steps.
Quantum Jump by Microsoft Dynamics 365
You must have a few dashboards which you visit regularly for various reasons to monitor charts, reports and any other visual breakdowns of your customer services for insights and KPIs; and I know you must be applying the same filters over and over.
You would be very happy to know that you can save all that effort and adjust report filters to surf effortlessly. All that struggle can be directed into one step "Save the filtered view as a bookmark"
After taking this step you can click the dashboards to open just the way you want.

Once you are successful in creating report bookmarks you can add necessary changes anytime to it.
Just Selected Bookmarks and
Go to Update Bookmark
One-click and everything has been reset
Moreover, you can easily switch between several saved bookmarks; an easy way is to keep a separate folder for your bookmarks. You will be happy to know that these bookmarks are available for knowledge analytics reports and historical analysis reports.
More to this!
Microsoft intends to add more features such as bookmark groups, bookmark slideshows and much more. Stay tuned to us for more exciting news.