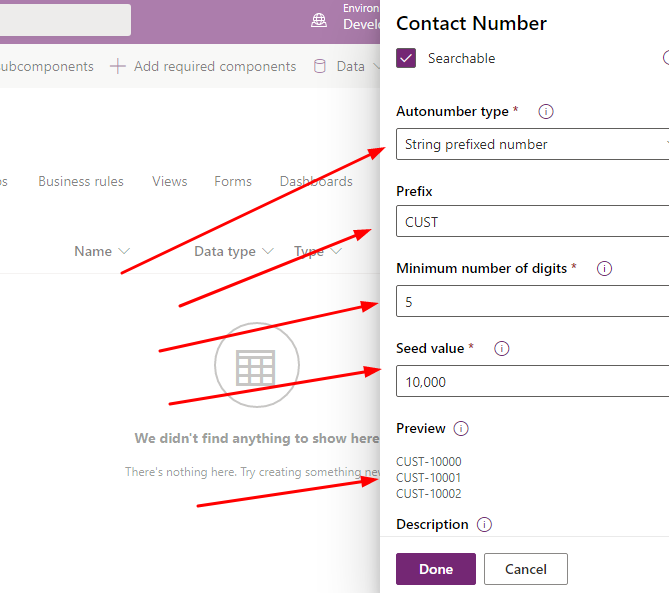 We'll explore how to set up the auto numbering idea in PowerApps/ Dynamics 365 without creating a line of code in this article. Visit the program you're working on by going to make.powerapps.com and logging in. Insert the table element and the table component within the table component. Create a new entry and choose "Auto Number" as the data type.
When using Auto Number as a dataset, we can choose between text prefix, date prefix, bespoke prefix, counter sequence, and suffix of the numerical type.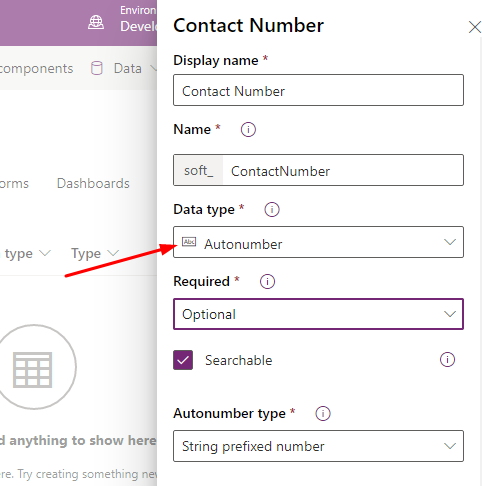 Let's go with String Prefix. Provide the prefix CYST, a limited number of digits for the counter, such as 5, and a seed value of 10000. After you've completed everything else, a sample of the auto number will appear as shown below. CUST-10000, CUST-10001, etc.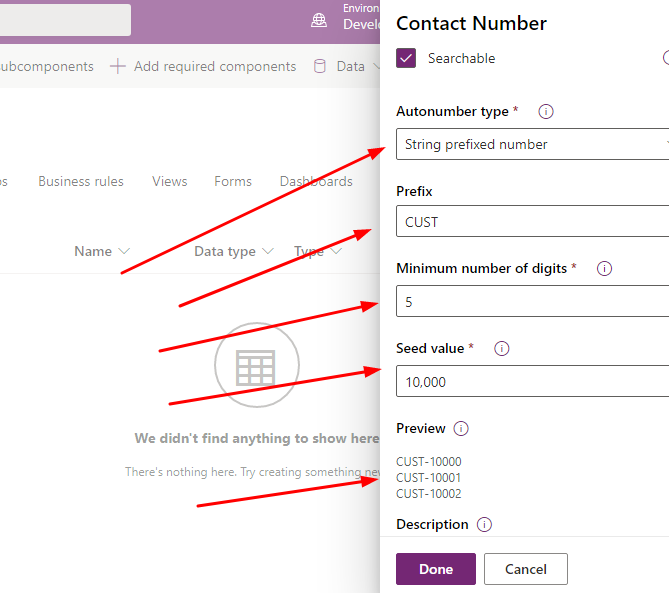 Finally, click Done, Save Table, and Publish Solution. When you generate a record for the item, the field value will now be auto-populated, as shown in the image below.

I hope this information is useful.