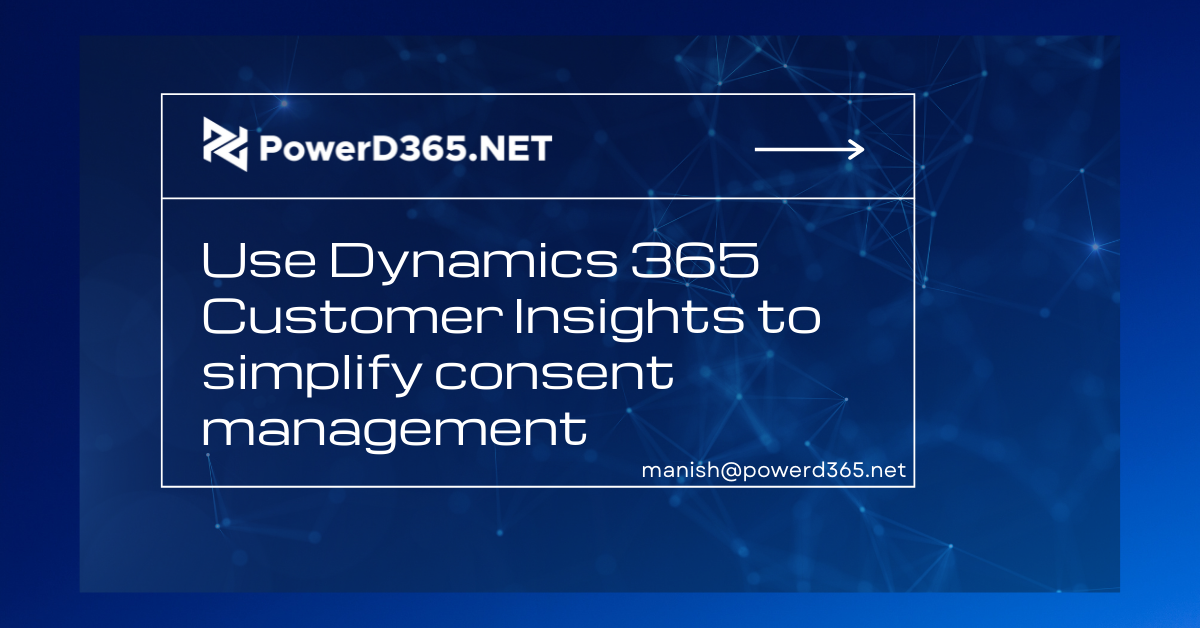 When it refers to customer info, privacy and compliance are critical. Consent channels are just as crucial as sale funnels in this new privacy-first era. It's no longer only about gathering useful information. Consumer permission must be incorporated into all procedures that use customer data when organisations create targeted and personalised experiences. 
Customers and business analysts will be able to honour their customers' consent within existing workflows in the Dynamics 365 Customer Insights customer data platform, thanks to new integrated consent functionalities in Dynamics 365 Customer Insights (CDP). Without writing code, administrators may link to consent data and establish the rules for its use. These features will be available in 2021 release wave 2 as a public preview. 
Segmentation and consent regulations
To learn how to connect consent data and apply default consent rules to the segment data flow in Dynamics 365 Customer Insights, check out this video.
In order to access the embed, you must accept cookies from the embed's site. Accept cookies by activating the link and viewing the embedded content.
https://cloudblogs.microsoft.com/dynamics365/it/2021/11/02/streamline-consent-management-with-dynamics-365-customer-insights/
Customer Insights now offers complete data management, including customer-identity data collection, unification, and enrichment, thanks to its consent enablement features. We use dataflows to provide a low-friction experience for integrating and harmonising consent data from several sources in this release. Everything begins with Consent Centre's self-service data preparation service (see below).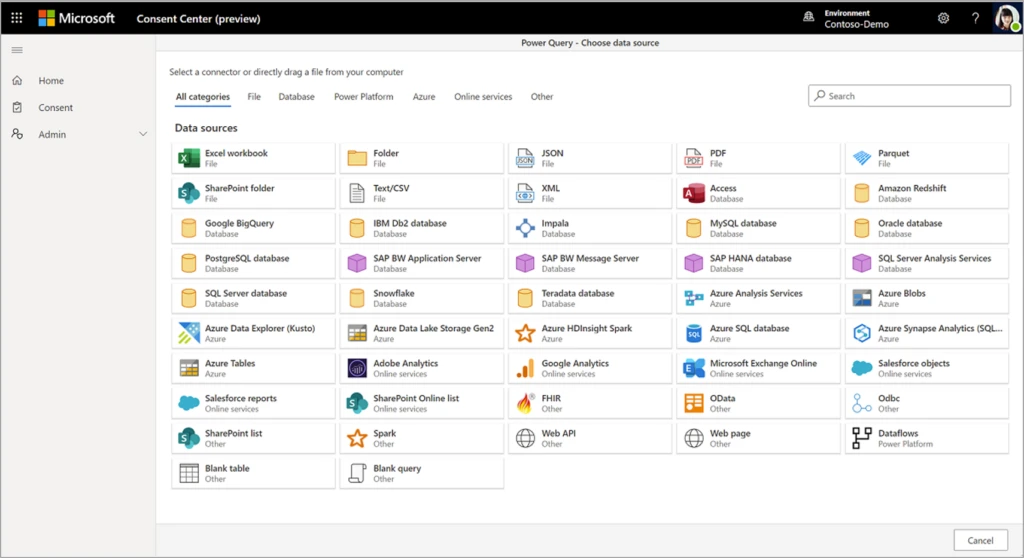 The integrated consent data can be mapped to actions and inclusion or exclusion rules, and these rules can subsequently be used to steer business activities. Consent rules operate as global "guardrails" in segmentation, allowing profiles to be automatically filtered based on client consent and preferences, as seen in the example below.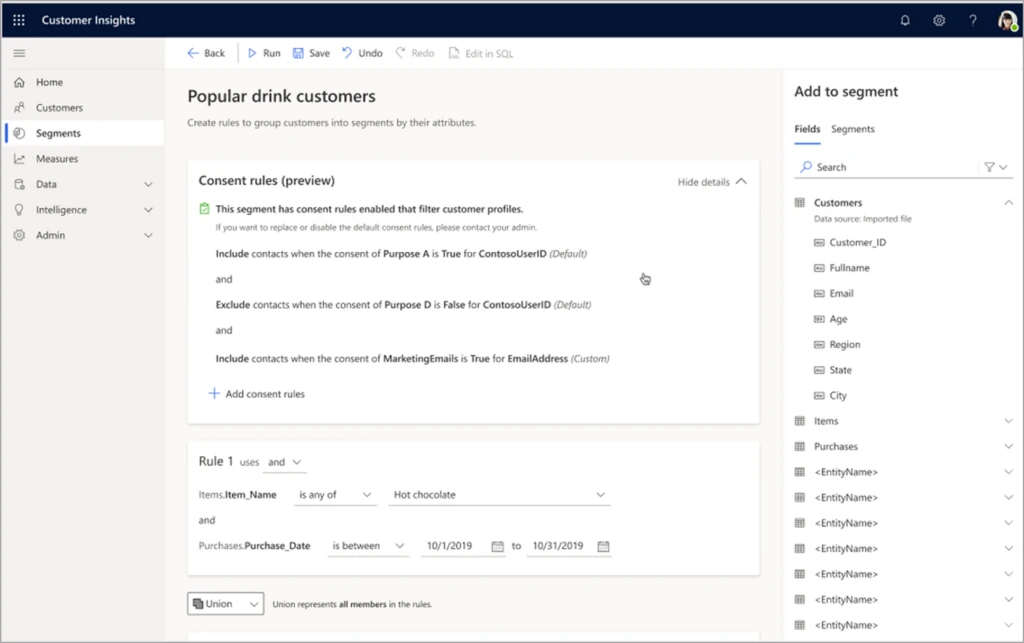 This incorporation of consent data into the CDP can also aid data analysts. They can use consent data to train and improve machine learning models like customer churn and customer lifetime value forecasts and accuracy (CLV).
Steps to take next
These features will be gradually rolled out across regions as part of the public preview. Visit the help hub for more information on how to make the experience work in your setting.
Visit the  dynamic 365 insight portal to learn more about the new consent enablement capabilities.
Check out the free trail  of Dynamics 365 Customer Insights if you haven't already.
To share your ideas, go to the Dynamics 365 Customer Insights Community forum.
The post Streamline consent management with Dynamics 365 Customer Insights appeared first on Microsoft Dynamics 365 Customer Insights.