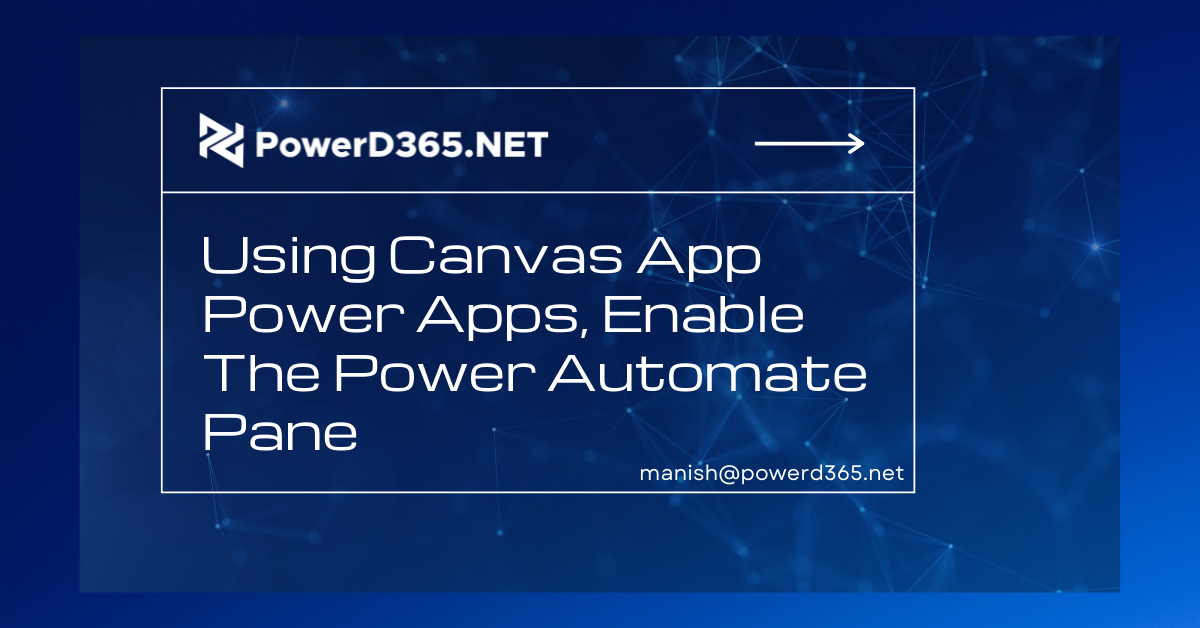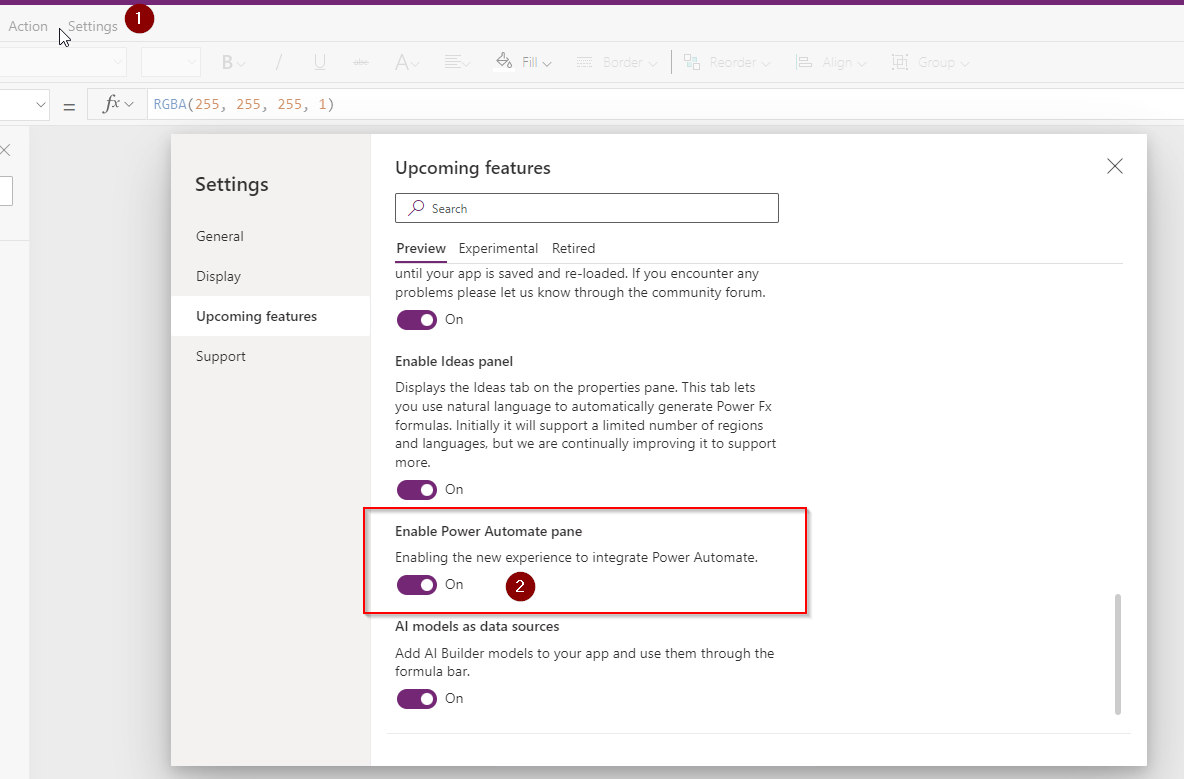 Using the Power Automate pane in Power Apps Studio, you can now build new flows, add existing flows, and even update existing flows. You don't have to go to Power Automate to work with flows before going back to Power Apps Studio to change your app. You'll need to activate the Power Automate pane setting to use this feature.
To activate the power automate pane,
go to the top menu and select Settings.
A window will open; from the left menu, pick "Upcoming features" and then "Enable Power Automate pane,"
To see the pane, restart the Canvas App.
After completing the preceding steps, close the app and reopen it from the app dashboard's solution. Inside the canvas app, you can now see the Power Automate Pane.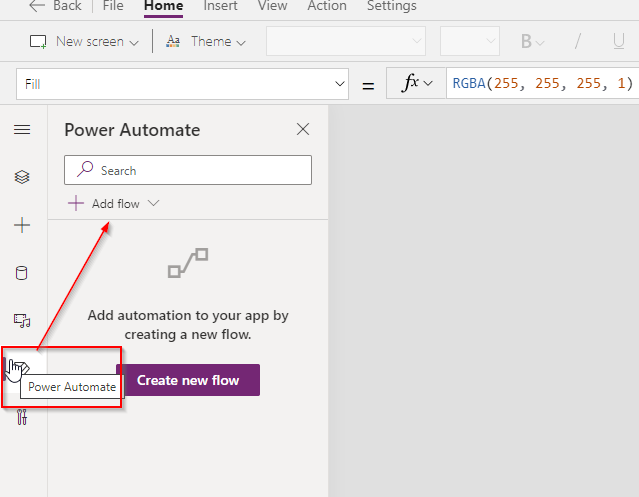 You may now add flows to the canvas app and call them from there. You have the option of creating a new flow or using one that has already been created.
In the environment where you're developing your app, you could have access to existing flows. Select Add flow, then select the flow from the Add a flow from this environment section to add and deploy it in your app.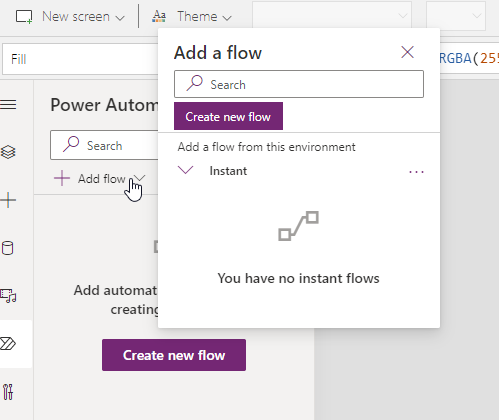 If this helped you, share it. Thanks!