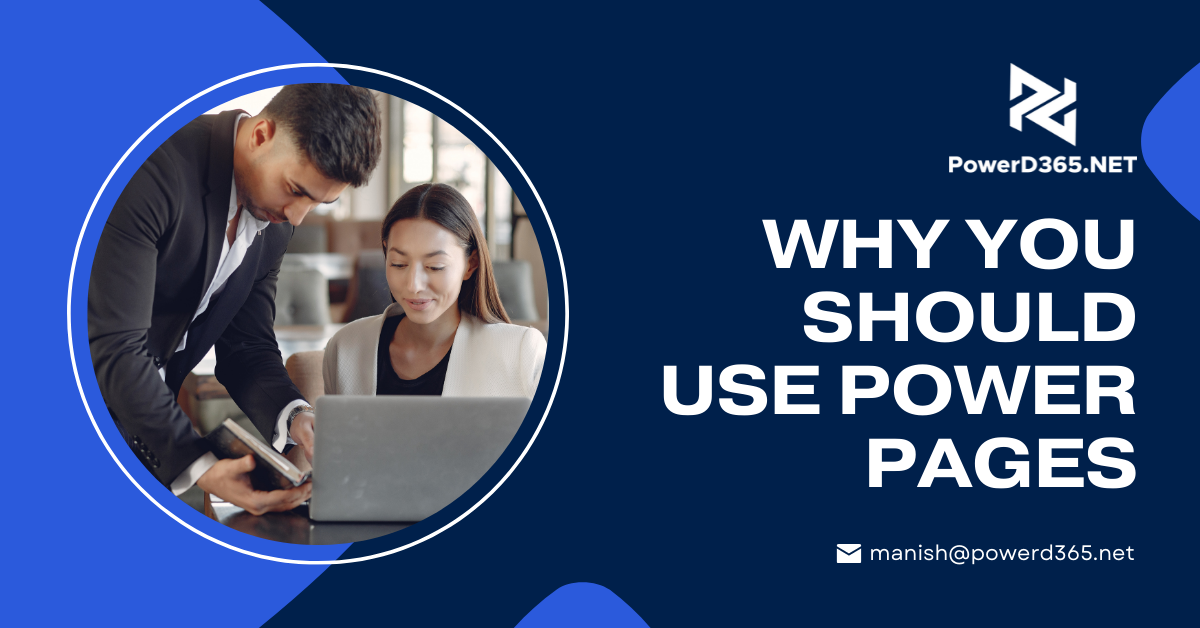 Power pages help you through the ready-to-use of self-created templates to design your pages with text, video, and images. Moreover, they allow you to secure and manage data without any hassle. There are three major reasons you should use Power Pages
1.    Landing Pages
Landing pages are an important part of any business organization. They play a substantial role in marketing and sales as they feature what you can use against your competitors in the market such as Hubspot, Mailchimp, ActiveCampaign, Webpower and Spotler. Recently, Microsoft rebranded Dataverse Portals to Powerpages and released a new editor which improves making Pages to a great extent.
2.    Marketing Events
Another area where I see Power Pages leaping is for Event Websites. These websites are mostly short-lived and are made in a quick manner usually with readymade templates. If you want to make a page for a marketing event then Power pages is your best option.
It's one of the features of Dynamics 365 Marketing and is being built using Power Pages.
3.    Customer Portals for non-core business processes
Power Pages can be a good fit for non-core business processes. You can use this as an additional channel to report issues related to your customer service. When data is shown to the customer it has 1-to-1 mapping of the data in Dataverse.
Moreover, if you are in a start-up phase you would surely be experimenting with what works for your company and how you can introduce features to attract customers, and Power pages are a very good tool for it.
Conclusion
Microsoft has significantly improved the interface and tools of power pages with their rebranding strategies and with the changes being introduced on daily basis, power pages will also be used for important and large-scale business processes in the future.