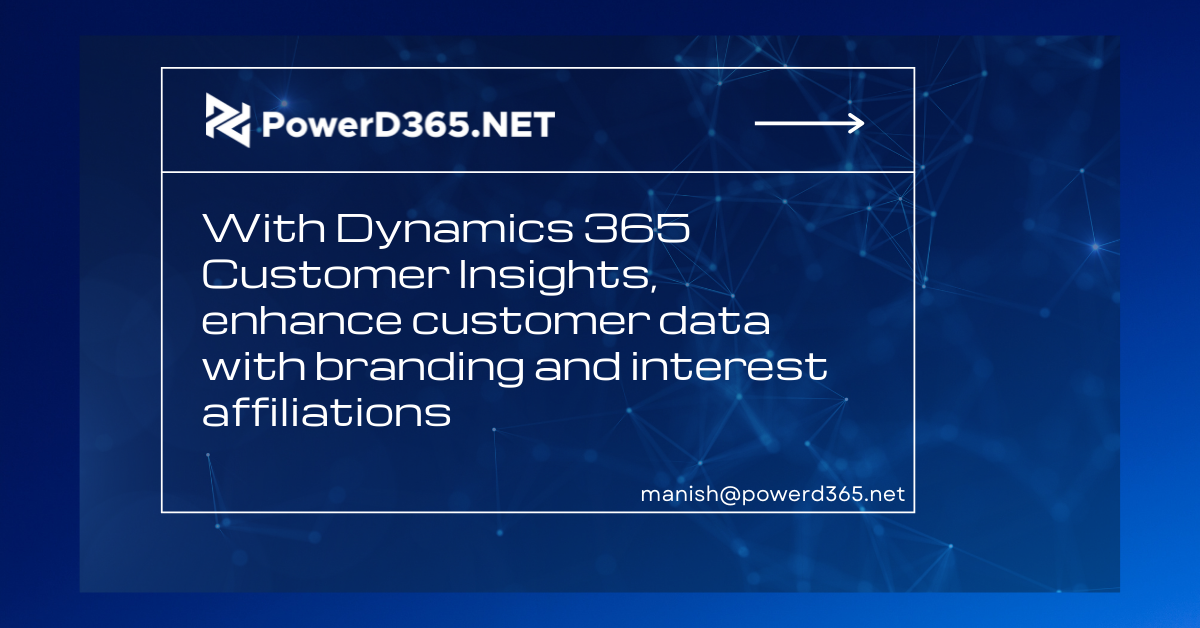 Gaining and maintaining clients in these unpredictable times necessitates a fuller insight of their brand and interest affinities in order to provide relevant, personalised experiences. Dynamics 365 Customer Insights uses proprietary Microsoft data from Microsoft Graph to help us better understand your clients and then segment them into groups for relevant and effective experiences. If you own a home remodelling business, for example, knowing which tool brands your consumers prefer will help you prioritise the products you sell.
What is Customer Insights and how does it work?
Connect to your customer data sources first, then merge them to get a complete perspective of your customers with Dynamics 365 Customer Insights.
After that, you can add your clients' brand and interests affinity to your data. There are two steps to setup: To enhance your data, choose brands and interests. Go to Data > Enrichment in the Dynamics 365 Customer Insights app. Select the Enrich my data button from the Discover tab's Brands or Interests tile. Then, either choose your industry and let the app choose appropriate brands or interests for you, or make your own five-brand selection. Make a diagram of the demographic segment fields. From your customer profile data, map the demographic segment fields for age, gender, and location. The enrichment is essentially a look-alike model depending on the demographic section of each consumer.
The customer profiling is enhanced by identifying the brand or interest affinity for that group based on the demographic segment information. After you've finished setting up, you can either execute the enrichment process right away or schedule it to run with your next scheduled refresh. You can review the results to see how many customer profiles were enriched and by which brands or hobbies once the enrichment process is finished, which normally takes a few minutes. Under Data > Entities and on individual customer profiles, you can see precise information about brand and interest affinities. Now that you've completed the setup, you can use the affinities data to provide targeted and tailored experiences to your clients. Do you want to know more? Details can be found in the documentation.